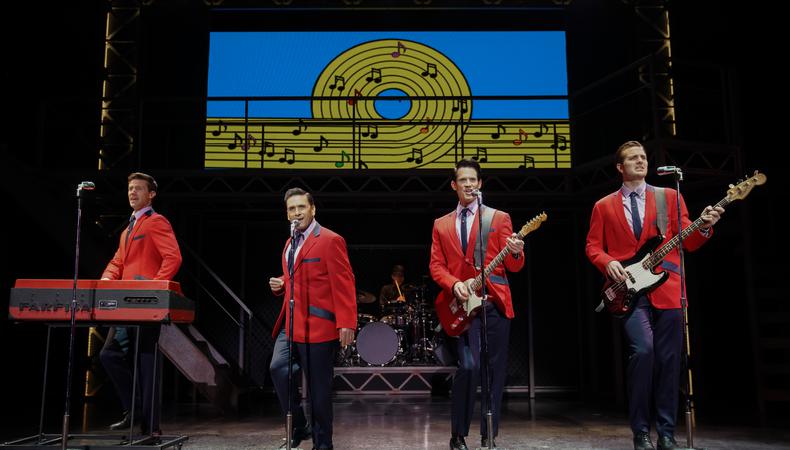 Take a look at the great gigs in today's casting roundup! A production of the hit musical "Jersey Boys" is seeking Equity talent. Plus, a pair of short films is casting major roles and a lighting company commercial is looking to fill its lead family.
"JERSEY BOYS"
Fulton Theatre Company is seeking Equity actor-singers, aged 18 and older, for its upcoming production of "Jersey Boys." Rehearsals will begin on May 12, followed by performances on June 4–July 12 in Lancaster, Pennsylvania. Pay is $969 per week. Apply here!
"OTHER STATES OF MATTER"
The Art Students League needs talent for the sizzle reel of "Other States of Matter," an experimental short film "that serves up a dreamlike journey about female puberty and adulthood through the eyes of a teenage girl." Two actors, aged 15–19, are wanted for the roles of Mya and Pat. Rehearsals will take place the week of Feb. 15 followed by filming in late February or early March in New York City. Pay is $150 per day with meals and snacks provided. Apply here!
Discover the Latest Casting News Here!
"CUNNING"
Join the cast of "Cunning," a student film about a young girl in 1854 who, fed up with a bully of an older sister, sets out to find a witch to aid her in casting a spell. A white female actor, aged 5–10, is wanted to play the lead role of Edie. Additionally, two female actors—one aged 12–20 and one aged 40 or older—are wanted to play the roles of Edie's sister and the Witch, respectively. There will be auditions by appointment on March 1 in NYC. Filming will take place on April 14 at the Queens Farm Museum and April 16 at a location TBD. Pay is $15 per hour with transportation provided. Apply here!
"LIGHT WHAT YOU LOVE"
Lamps Plus is looking for two actors, aged 4–6, and two adult-aged actors, aged 30–40, to play a family in a commercial. Filming will take place on March 10 in Chatsworth, California. Pay is $200 for the day with lunch provided. Apply here!