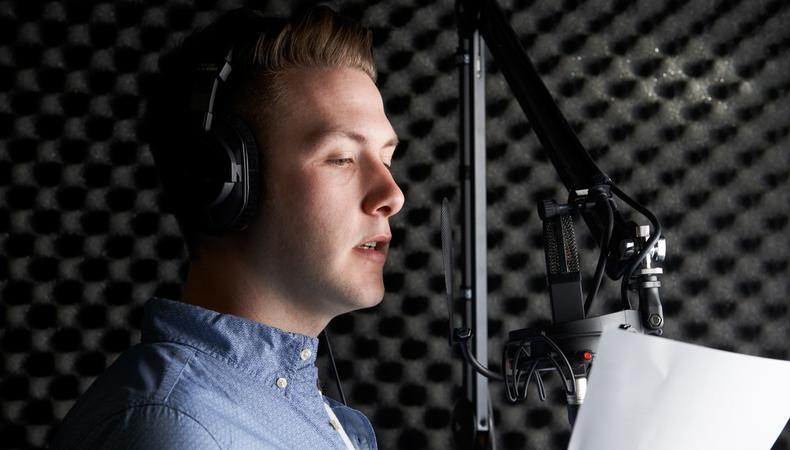 An acting gig to which you can wear your pajamas? It's not too good to be true! In today's casting roundup, we've got voice acting opportunities in "Voices of the Revolution," a narrative, sci-fi podcast. We also have on-camera and onstage jobs you don't want to miss!
"VOICES OF THE REVOLUTION"
Voice actors are needed for two leading and three supporting roles in "Voices of the Revolution," a sci-fi podcast "set in a war-torn country in a pseudo-investigative journalism style." The narrative project will record in the spring in New York City, and will pay leads $150/day and supporting actors $100/day.
PRONTO INSURANCE COMMERCIAL
Casting is underway for "Araña," a commercial for Pronto Insurance which will air throughout Texas. The spot is casting a female actor aged 25 or older who speaks both English and Spanish for a principal role, as well as male and female talent ages 25 and up for background. Production is slated for March 30 and 31 in Austin or San Antonio. The lead will be compensated $800, with background compensation set at $300.
"ME & VIOLET BROOKS"
Three Act Theatre Company is casting union and nonunion talent for "Me & Violet Brooks," a new musical set at a Connecticut boarding school in the 1930s. Actor-singers are needed for five principal roles in the piece, which will run for four performances in New York City July 28–30. Auditions will be held by appointment April 1, also in NYC. Those hired will be paid a $1,000 stipend for the in-total three-week commitment.
"SOULS OF A KINDRED FLAME"
"Souls of a Kindred Flame," a short film which will shoot this fall in New York City, is casting talent for a lead and six supporting roles. The piece, based on the novel of the same name, follows Devinity on her mission to draw each beach on the Long Island coastline. Hired actors will be paid a to-be-determined rate.
See more diverse gigs like these in Backstage's casting calls! Then, browse our YouTube channel for answers to all your industry questions!