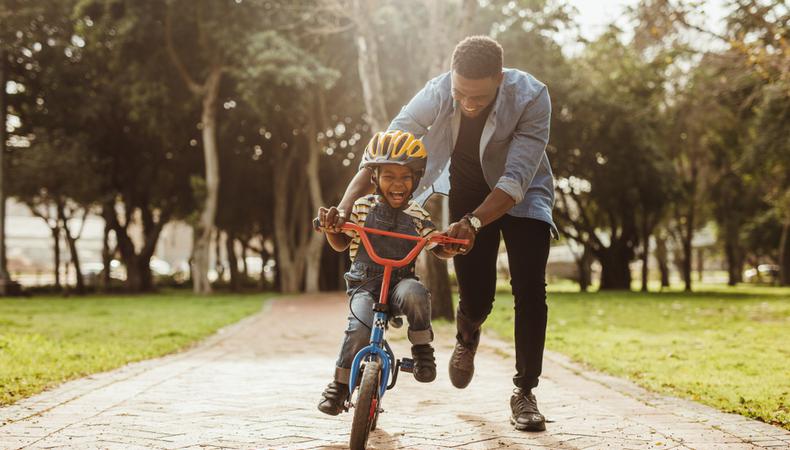 Don't miss any of today's top gigs! A Father's Day ad, a fall clothing shoot, a comedic office commercial, and a feature film are casting talent.
NATIONAL FATHER'S DAY AD
Casting is underway for an inspiring Father's Day ad that will be distributed on Hulu, YouTube Ads, and social media nationwide. Two Black male actors—one aged 24–50 and one aged 4–11—are wanted to play a father and son. Real families are encouraged to apply. Filming will take place on Aug. 5 or 6 in Los Angeles. Pay is $30–$60 per hour. Apply here!
MALE MODELS NEEDED FOR FALL CLOTHING SHOOT
Male models of color, aged 22–50, are wanted for a two-day catalog and website shoot for a fall clothing line. Talent must meet all physical requirements. Shoot dates will take place between June 18–28 in New York City or Hackensack, New Jersey. Pay is $350–$400 with lunch provided. Apply here!
COMEDIC HR OFFICE COMMERCIAL
Tiny Giraffe Pictures is casting a comedic HR office commercial. Talent, aged 22–60, is wanted for a variety of roles. Filming will take place in mid-to-late June in NYC. Pay is TBD. Apply here!
"BURGERS"
Join the cast of "Burgers," a feature film about a woman whose food truck is impounded by a business rival who frames her and their courtroom battle that leads to love. Talent, aged 18–55, is wanted for leads and supporting roles. Rehearsals and filming will take place in L.A. starting in August. Pay is TBD with copy, credit, and meals provided. Apply here!
Looking for remote work? Backstage has got you covered! Click here for auditions you can do from home!