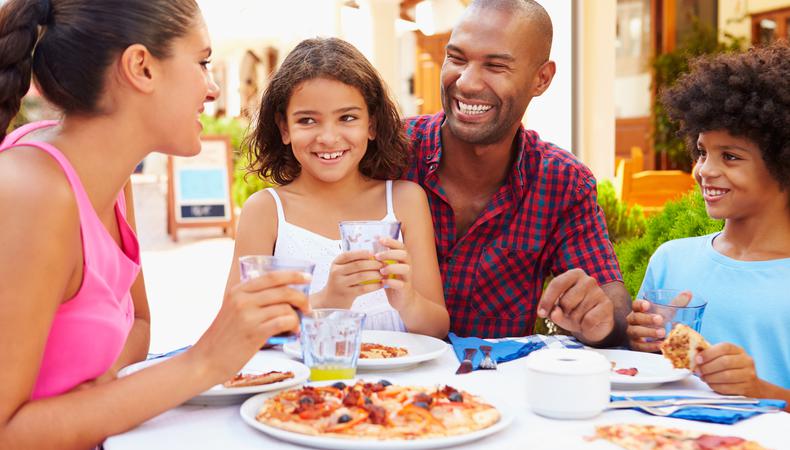 Find your next gig in today's roundup! A national food brand commercial is looking to cast actors to play a family. Plus, a short film is casting its star, an online back pain recovery course is seeking presenters, and a premium hair dye social ad needs participants.
NATIONAL FOOD BRAND COMMERCIAL
Awakened Films is casting talent for a national food brand commercial. Actors of color, aged 30–36 and aged 5–7, are wanted to play a family of four in the ad. Filming will take place on June 10–11 in Basking Ridge, New Jersey. Pay is $650. Apply here!
"FRANK'S PROMENADE"
Join the cast of "Frank's Promenade," a short prologue to a feature film about a fry cook who uses dance to express himself and alleviate pain. A male actor, aged 18–30, is wanted to play the starring role of Lenny. Additionally, talent, aged 18 and older, is wanted to play several supporting roles. Filming will take place on Oct. 15–19 in New York City. Pay is $40 per day (including rehearsals) with transportation and meals provided. Apply here!
ACTORS WITH MEDICAL BACKGROUND FOR ONLINE HEALTH VIRTUAL CLASS
White actors, aged 30 and older, with a medical background are wanted to serve as course presenters in psychiatry, nutrition, and more areas for an online back pain recovery program for senior citizens. Rehearsals and filming will take place remotely. Pay is $20 per hour. Apply here!
PREMIUM HAIR DYE REVIEW FOR SOCIAL MEDIA AD
Talent, aged 30–60, who are willing to dye their hair is wanted for a social media ad for a premium hair dye brand. Talent will work remotely. Pay is $100. Apply here!
Looking for remote work? Backstage has got you covered! Click here for auditions you can do from home!