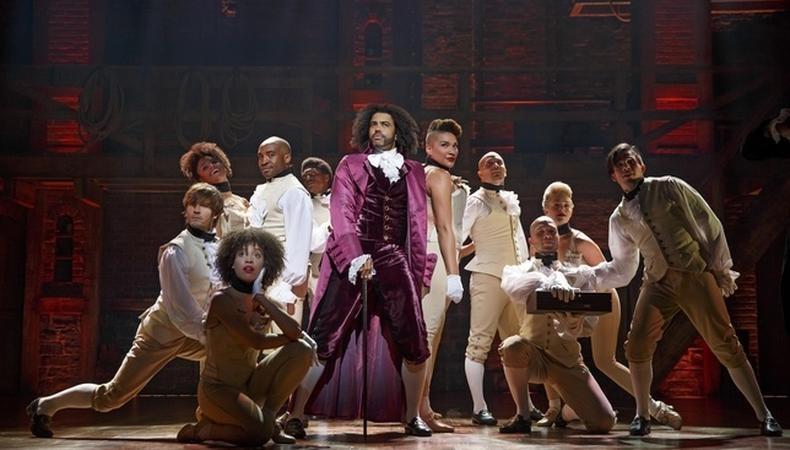 New Yorkers and San Franciscans, do not throw away your shot to star in the hit Broadway musical "Hamilton," casting actors and other performers for two separate national tours. Plus, a scripted web series is seeking leads, the team behind HQ Trivia is casting a host for a new show, and a short student film is casting its skilled leads.
"HAMILTON" TOURS, SAN FRANCISCO AND NEW YORK AUDITIONS
Join either the And Peggy or Philip tours of the hit Broadway musical "Hamilton." Equity actors, aged 18 and older, and singers and dancers, aged 19–35, are wanted for the ongoing Peggy tour. There will be Equity Principal Auditions and Chorus Calls on Dec. 3–4 in San Francisco, California. Additionally, the Philip tour is seeking ensemble singers and dancers, aged 18 and older, for possible replacements. There will Equity Chorus Calls in New York City on Dec. 3–4. Both tours are ongoing nationwide. Pay is $2,095–$2,168 per week. Apply here for And Peggy actors, here for And Peggy dancers/swings, and here for Philip singers/dancers/swings!
"VALIDATIONS"
Atlanta Dream Team Productions is casting "Validations," a scripted web series. Talent, aged 20–75, is wanted for several leads and supporting roles. The production is looking for actors with specific physical attributes, including hair color, eye color, and height. Nudity will be required for a few of the roles. Filming will take place at Pearl Studios NYC on dates TBD. Pay is $125 per day. Apply here!
"HQX"
Casting is underway for a host for "HQX," a new show for live interactive mobile entertainment under the Intermedia Labs brand, home of HQ Trivia. A female actor-comedian, aged 18–28, is wanted as the host of the new live game show. Auditions will take place in NYC. Pay is $200 per show with hair, makeup, and meals provided. Apply here!
"THE MMA VETERAN"
Join the cast of "The MMA Veteran," a short student film following a military nurse who drops off an older man at a local MMA gym, promising to pick him up in one hour and to give him news. Talent, aged 24–40, is sought for several lead roles in the film. Martial arts skills are required for all but the role of the nurse. Filming will take place in mid-December or early January in Los Angeles, California. Pay is $100 per day with meals, a copy, and credit provided. Apply here!