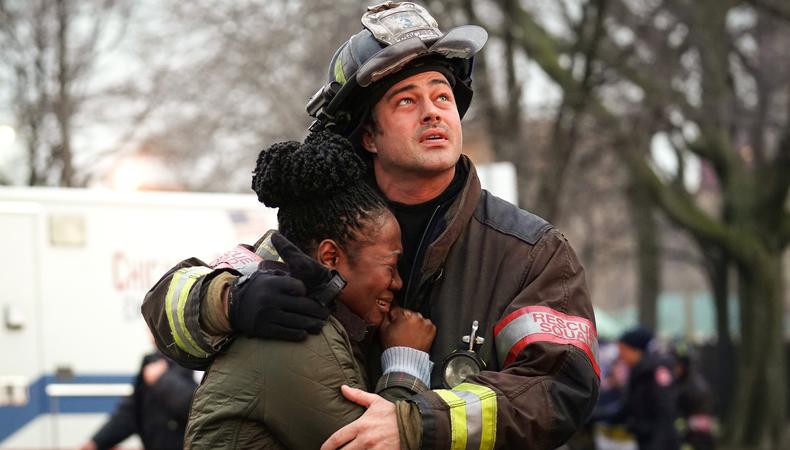 NBC is seeking some real-life heroes for roles on its primetime drama series "Chicago Fire." Plus, a new musical is casting in New York City, a short film is seeking to fill a wide variety of roles, and an immersive dinner theater show is casting its "Harry Potter"-esque leads.
"CHICAGO FIRE"
The NBC primetime drama series "Chicago Fire" is seeking background actors. Real police, paramedics, and firefighters, aged 18 and older, are wanted. Plus background actors, aged 20–60, are wanted to portray pedestrians. Filming will take place on specific days between Sept. 23–26 in Chicago, Illinois. Pay starts at $104 for eight hours of work. Apply here!
"HOOKED ON HAPPINESS"
Theater for the New City is casting its upcoming musical "Hooked on Happiness." Talent, aged 18–45, who can act, sing, and dance are wanted for several principal roles. Rehearsals will take place in NYC from Sept. 25–Oct. 1. Performances will run from Nov. 7–Dec. 1. Equity actors will be paid $1,100 and non-Equity actors will be paid $300–$600. Apply here!
"NADAO PROJECT"
Join the cast of a short film-music project. Talent, aged 5–55, is wanted to play film directors, acting teachers, and more. The project will shoot in October in NYC. Pay is $100 per day. Apply here!
"THE WIZARD'S BRUNCH" HOUSTON
"The Wizard's Brunch," an immersive dinner theater experience, is casting performances for its Houston, Texas, branch. Actors, aged 18–32, with strong improv abilities are wanted to play the four lead roles in the production, which reimagines the main characters of "Harry Potter." The production is also seeking a stage manager, aged 18 or older. Shows will take place on Dec. 20 and 21 at The Crystal Ballroom in Houston with two rehearsals prior. Pay is $500 with transportation provided for out-of-town actors. Apply here!