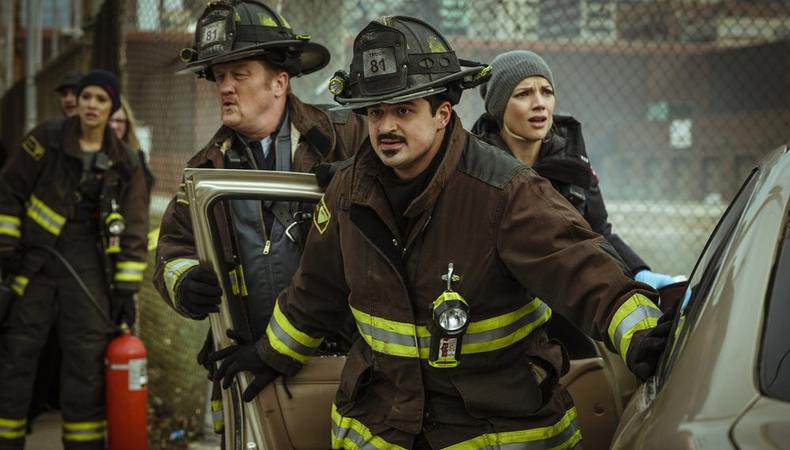 This week's final roundup contains an opportunity to play courthouse types on NBC's "Chicago Fire," shooting this month. There are also roles in a short film about a man cursed to be forgettable and the woman with whom he falls in love, one about a young couple going through a messy breakup, and a table read for a musical about post-recession America.
"CHICAGO FIRE"
The NBC primetime drama "Chicago Fire" is casting talent, aged 20–39, to portray courthouse types as background. The production shoots February in Chicago, Illinois. Some pay will be provided. Apply here!
"JEALOUS"
Casting is currently underway for "Jealous," a short film about a young couple who must balance a split that doesn't quite fall evenly down the middle. Male and female talent, aged 24–29, is sought for four roles in the film, including the lead roles of Q and Lee, a couple going through a tense breakup. There will be auditions by appointment on Feb. 10 and 11 in Los Angeles. The film rehearses in late March and shoots over two days in early April in Southern California. Actors will be paid on the SAG-AFTRA Ultra Low Budget scale, with meals, wardrobe, and credit provided. Apply here!
"STARBLASTERS - A NEW ORIGINAL MUSICAL"
"Starblasters," a new original musical about a generation raised to believe in opportunity only to come of age in a post-recession America where financial security feels beyond reach, is casting principal talent for its first reading. Actors, aged 21–34, are sought for several lead roles in the production. The show will rehearse Feb. 26–27, March 6–8, and March 12 or 13, with a performance on March 13 at Dixon Place in New York City. Actors will be paid a $250 stipend. Apply here!
"UNFORGETTABLE"
Join "Unforgettable," a subversive rom-com about a man who has never been remembered by anyone and the woman with whom he ends up falling in love. A female actor, aged 18–35, is sought to play the lead role of Molly. There is also a lead role available for a male actor of the same age to play Sam, a benevolent wizard who curses Gerald. There will be auditions by appointment from Feb. 10–18 in Medford, Massachusetts. The shoot will take place March 2–4 and 10–11 in Boston, Massachusetts. The actor playing Molly will be paid $100 a day and actors will be paid $10 an hour for supporting roles. Meals will be provided. Apply here!
Want to see even more gigs? We've got 'em in our Backstage casting calls!