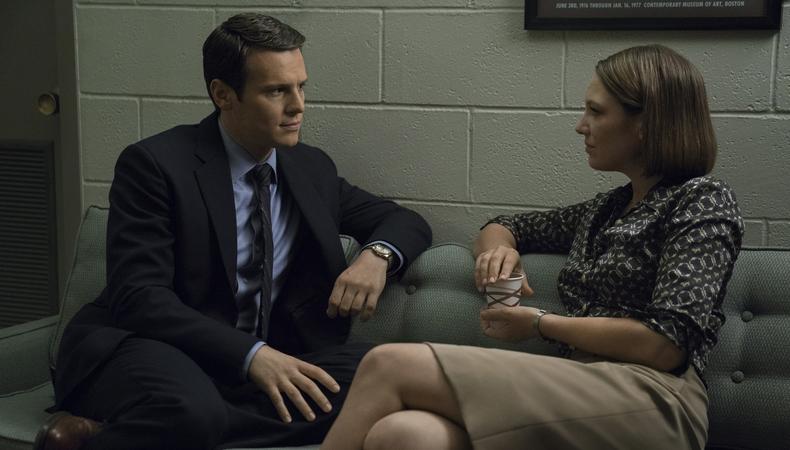 Today's casting roundup will get you in the mind of the enemy. The hit Netflix series "Mindhunter," starring Jonathan Groff, is now casting roles for its second season. Plus, a web short is searching for its overly-busy female lead, Celebrity Cruises needs talented performers, and a JCPenney fashion campaign is seeking models.
"MINDHUNTER"
Netflix's "Mindhunter," a crime drama set in the late 1970s where two FBI agents expand criminal science by delving into the psychology of murder, is now casting background roles. Male talent, aged 20 and older, is wanted to portray police officers. Actors must not have buzzed hair or tattoos visible in a short-sleeve shirt. There are also general background roles available for talent, aged 18 and older. There will be open casting calls from Aug. 11–Sept. 5 in the Pittsburgh and Cranberry Township, Pennsylvania. Filming will start on Aug. 13 and continue through December. Some pay will be provided. Apply here!
"EXECUTIVE ASSISTANT" WEB SHORT
Join "Executive Assistant," a 45-second web short chronicling a woman's desperate attempt to get too many errands done in one day. A female actor, aged 22–34, is wanted to play the lead role. Talent with comedic skills and/or a background in improv is wanted. The short will shoot on Aug. 20 in New York City. Pay is $500, plus meals provided. Apply here!
CELEBRITY CRUISES
Celebrity Cruises is holding an upcoming open casting call for talented dancers, singers, and performers to join its productions onboard its cruise ships. Singers and dancers, aged 18–34, are wanted for the roles. Male talent must be 5'8"–6'1" and female talent must be 5'3"–5'9" tall. Strong partnering skills and the ability to dance in heels is required for ensemble dancers, and gymnastics, aerial training, tumbling, and partnering skills are a plus. Open calls will be held on Aug. 28 and 29 in NYC. Pay is $1,000 per week minimum for lead vocalists, $600 for singer-dancers, and $2,383 per month minimum for non-singing dancers. Apply here!
FASHION CAMPAIGN
Casting is currently underway for an Instagram campaign for JC Penney that empowers plus-sized women. Talent, aged 16–45, is wanted for multiple day player and supporting roles in the campaign. The shoot will take place on Aug. 13 in Venice and Santa Monica, California. Pay is $50. Apply here!
Want to see even more gigs? We've got 'em in our Backstage casting calls!