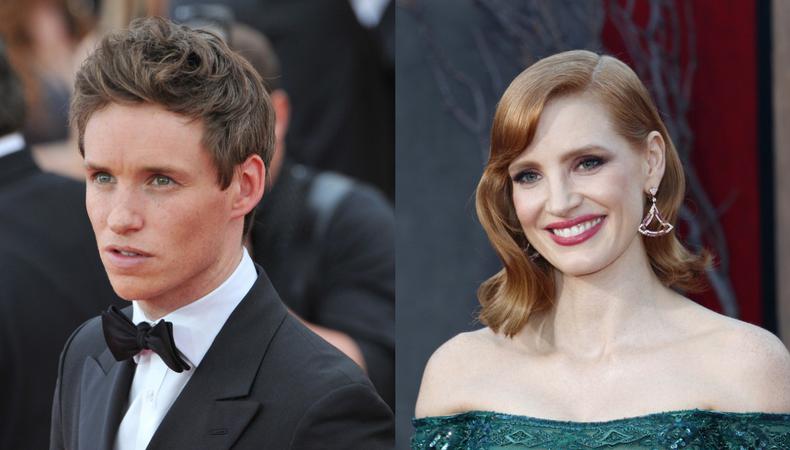 Wrap up your week with today's great gigs! The upcoming Netflix feature film "The Good Nurse," starring Jessica Chastain and Eddie Redmayne, is seeking to fill a variety of background roles, including roles for real medical professionals. Plus, a 16mm short film, a hair color shoot, and a Gladskin product trial and shoot are casting talent.
"THE GOOD NURSE"
Netflix is casting talent for its upcoming feature film "The Good Nurse," starring Jessica Chastain and Eddie Redmayne. Talent, aged 18 and older, is wanted for background roles, including real doctors, nurses, paramedics, EMTs, and more. Additionally, the production is seeking two newborn babies (preferably twins), aged 3–10 months. Filming will begin on April 12 in Stamford, Connecticut. Pay is $178 for eight hours of work. Apply here!
"NO ONE YOU KNOW"
August Day Films is casting "No One You Know," a 16mm short film about two young teenage girls in the heat of the summer who have to attend a court hearing in the aftermath of an incident. Two female actors, aged 12–16, are wanted to play the starring roles of Lily and Parker. Additionally, three actors, aged 24–56, are wanted for supporting roles. Rehearsals will take place in May and June, followed by filming in August in New York City. Pay is TBD. Apply here!
ESALON HAIR COLOR MODEL
eSalon is seeking female models, aged 30–65, who are willing to semi-color or permanently color their hair for upcoming shoots that will take place at the end of April. Talent will work in Los Angeles. Pay is $500 per day. Apply here!
GLADSKIN SHOOT/PRODUCT TRIAL
Two White female models—one age 14–30 with rosacea and one aged 15–60 with eczema—are wanted for a Gladskin shoot and product trial. Talent will work in late April/early May in L.A. Pay is $1,500. Apply here!
Looking for remote work? Backstage has got you covered! Click here for auditions you can do from home!