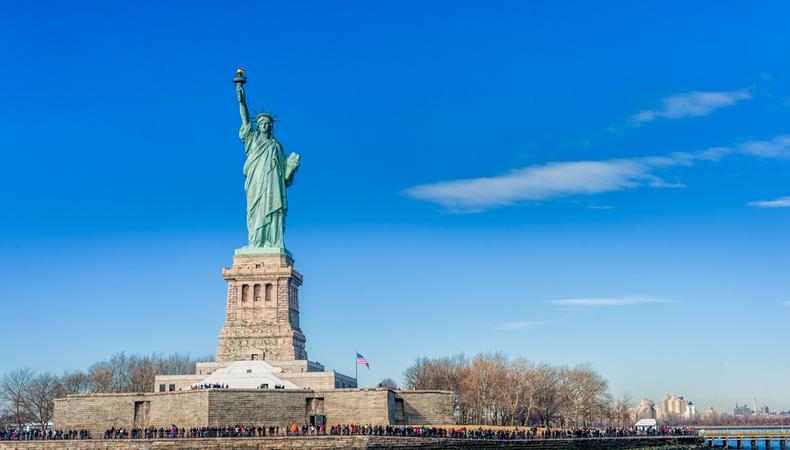 In today's Backstage casting notices, a (quite timely) new musical about Ellis Island will hold an open casting call for nonunion talent. We also have another brand new musical seeking union actors for its world premiere, as well as two on-camera gigs perfect for your reel!
"ELLIS ISLAND: GATEWAY TO A DREAM"
"Ellis Island: Gateway to a Dream," a one-hour, "young-audience" musical, is casting nonunion talent over the age of 18 for four leading roles. An open casting call will be held in New York City on Feb. 11, with a run slated for March 22–27 in New York, New Jersey, Connecticut, and Maryland. Actors will be compensated $1,200 for approximately 12 performances.
"DEATHLESS"
Goodspeed Opera House is casting union talent for "Deathless," a new musical with book, music and lyrics by Zack Zadek. The piece seeks actors to depict the four members of the Serling family as well as a family friend as they take their annual trip to Niagara Falls while their mother ails. Rehearsals will begin May 9 with the production running through July in Chester, Connecticut. The production will adhere to an Equity LORT D Non-Rep Contract.
NONUNION FEATURE FILM AND LIMITED TV SERIES
Talent is needed for several roles in a multi-tiered on-camera project. Including a "prison romance" feature film, a sci-fi limited series, and another limited series billed as "Sex and the City" meets "Queer as Folk," production will take place in Miami, Florida for two days. Hired talent will be paid $125/day, and meals and clips for your reel will be provided.
FURNITURE BRAND VIDEO
Talent is needed for several roles in an upcoming furniture brand video for an overseas furniture manufacturer. The spot, depicting the imaginative tales of a young boy's mind, will shoot Feb. 18 in Los Angeles, California, and pay $200–$300/day, depending on the role.
Head over to Backstage's casting calls for even more jobs!
And check out Backstage's YouTube channel for advice to nail that musical audition!