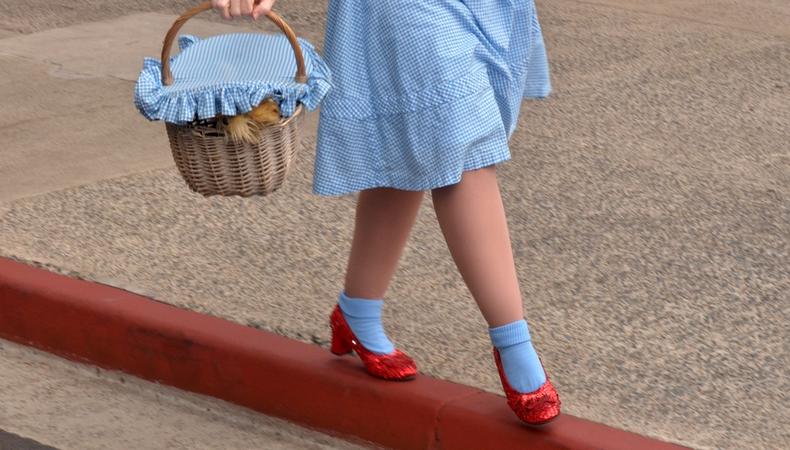 What better way is there to start your week than going to see the wizard? In today's casting roundup, a regional production of the classic, "The Wizard of Oz," will hold a nonunion casting call. We also have background in the upcoming "A Star is Born" remake, an Off-Broadway comedy, and more!
"THE WIZARD OF OZ"
Candlelight Pavilion will hold an open casting call in Claremont, California on April 17 and 18 for its upcoming production of "The Wizard of Oz." Seeking talent for lead, supporting, and ensemble roles—including the slipper-wearing Dorothy—the production will run June 9–July 29, also in Claremont. There will be a pay/performance rate as well as a rehearsal stipend.
LOCAL AUTOMOTIVE COMMERCIAL
A male actor aged 20–25 and a female actor aged 25–35 are needed for a local automotive commercial, which will shoot at to-be-determined dates in Caldwell, New Jersey. Pay will be $300/day, with travel expenses not included.
"DRUNK SHAKESPEARE"
The Off-Broadway hit "Drunk Shakespeare" is looking for nonunion actors to join its company. The production seeks three male or female performers ages 21 and up "with that special combination of indestructible livers, a love of The Bard, and an insatiable hunger to play." The gig pays $100/show, with $25/each rehearsal. Hired talent will be signed for a four-week "trial period," followed by an open-ended contract pending a good fit.
"A STAR IS BORN"
The highly anticipated feature "A Star is Born," starring Bradley Cooper and Lady Gaga, is casting background. Seeking male and female talent ages 18 and up, actors will be needed April 17–19 in the Coachella, California area. Pay will be $84/eight hours, with overtime provided beyond that.
Feeling motivated? Head over to Backstage's casting calls for even more jobs!