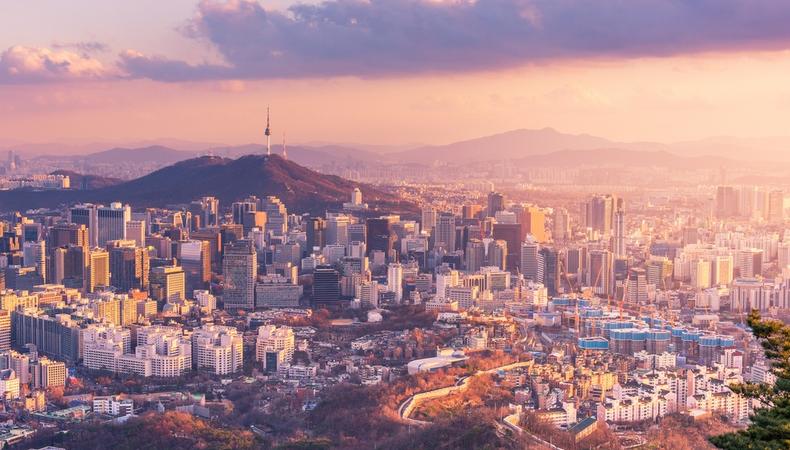 If more traveling and bigger roles are on your resolutions list this year, English Musicals Korea has an opportunity for you. The production company is seeking strong musical theater actors to be resident actors and lead performers in its 2018 season, which includes "Aladdin," "Robin Hood," and "Anastasia." Also, it'll be a beautiful morning in California for actors who get the roles currently available production of "Oklahoma!" plus more exciting gigs.
ENGLISH MUSICALS KOREA, 2018 RESIDENT MT ACTORS
Strong musical theater actors are currently sought to perform English musicals in South Korea as a part of English Musicals Korea's 2018 season, which includes "Aladdin," "Robin Hood," and "Anastasia." Talent, aged 21–35, are wanted to be resident actors to perform in interactive musicals and contribute to the creation of musicals, as well as pitching to be selected for production teams. There are also several lead roles available in specific shows, including the title roles of Aladdin, Robin Hood, and Anastasia. Positions are available throughout the year on a one-year contract, and performances will take place just outside Seoul, South Korea. Pay is 2,400,000 Korean Won per month (about $2,250). Housing, benefits, and round-trip airfare will be provided. Apply here!
"OKLAHOMA!"
Opera San Luis Obispo is casting its upcoming production of Rodgers and Hammerstein's classic musical "Oklahoma!" Talent, aged 18–70, is wanted for lead, supporting, and ensemble roles, including the lead role of Will Parker. There will be auditions by appointment on Feb. 17 in San Luis Obispo, California and Feb. 18 in Los Angeles. Non-Equity rehearsals begin Apr. 23 and Equity rehearsals begin Apr. 30. The production runs May 12 and 13 at the Performing Arts Center in San Luis Obispo, California. One Equity Guest Artist contract pays $359 per week, with per diem. Non-Equity pay is TBD. Housing is provided for all actors. Apply here!
"DARCY"
Casting is currently underway for "Darcy," an experimental feature-length faux documentary. Talent, aged 35–65, that is very comfortable with improv and character development are wanted for three lead roles in the project. Actors who will allow the production to use old photos and home video clips for b-roll purposes are strongly preferred. "Darcy" shoots early April in San Diego, California, with TBD filming dates in the Midwest. Pay is $125 per day, with mileage and meals provided. Apply here!
"GIMME SOME" MUSIC VIDEO
Female actors and models, aged 18–30, of any ethnicity, are wanted for "Gimme Some," a female-driven music video. Talent will be playing underground club patrons and models. The music video tentatively shoots on Feb. 15 in Brooklyn, New York. Pay is $100. Apply here!
Want to see even more gigs? We've got 'em in our Backstage casting calls!