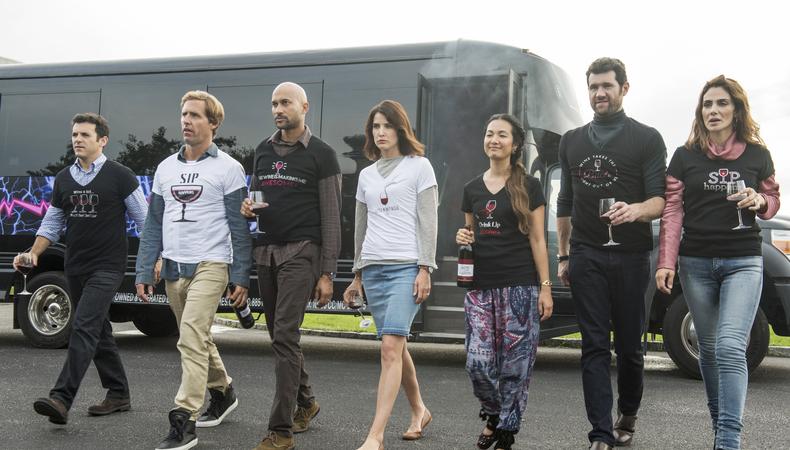 Head into the weekend dancing with one of the great gigs in today's casting roundup! The second season of the Netflix series "Friends from College" is casting background actors to play clubgoers in a shoot next week. Plus, play an LGBTQ lead character in an original series, join a commercial for a new food delivery service currently seeking athletes and more, and Investigation Discovery's true crime reenactment series "Evil Lives Here" is casting for its next episode.
"FRIENDS FROM COLLEGE"
Netflix's "Friends from College" is looking for talent, aged 18 and older, to portray hip and Eastern European and Polish clubgoers. Production will take place on May 9 in New York City. Talent will be paid $143 for 10 hours of work, plus overtime. Apply here!
"ONE TOUCH"
Two female actors, aged 21–30, are sought to play the lead roles of Diana and Christina in "One Touch," an original series. Actors must be comfortable with nudity and simulated same-sex sex scenes. Rehearsals will begin on dates currently TBD and the series will shoot this July in NYC. Pay is $300 per full shoot dates. Apply here!
FRESH FOOD DELIVERY SERVICE, PERSONAL TRAINERS, NUTRITIONISTS, & PRO ATHLETES
Personal trainers, nutritionists, and pro athletes are currently wanted for a testimonial-style commercial for a new fresh food delivery service. Talent, aged 19–45, who either use a food delivery service or would like to use one in the future are sought for the gig. Filming will take place in Los Angeles, dates TBD and flexible. Pay is $125 per day. Apply here!
"EVIL LIVES HERE" EPISODE 318, ADDITIONAL ROLES
Join the cast of Investigation Discovery's true crime reenactment series "Evil Lives Here," now casting additional roles for episode 318. Talent, aged 25–80, as well as young talent, aged 5–18, is wanted for several supporting and day player roles in the episode, including the younger and older versions of the lead character. The episode will shoot the week of May 14, dates TBD, in the NYC and New Jersey area. Pay is $52–$65 per half day, depending on the role. Apply here!
Want to see even more gigs? We've got 'em in our Backstage casting calls!