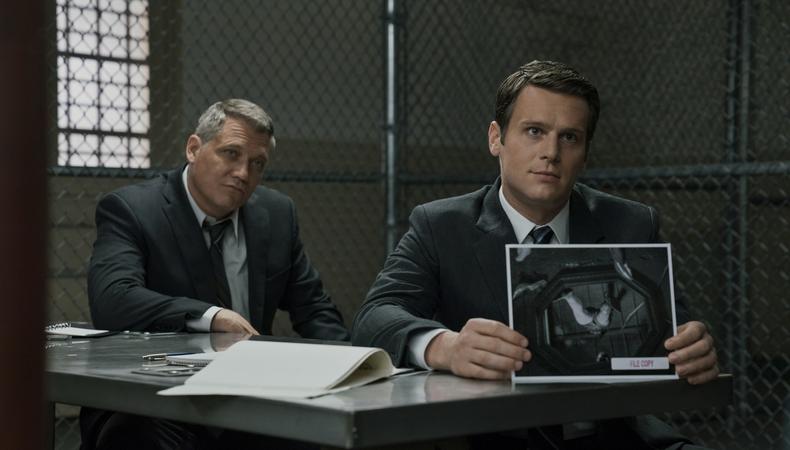 The hunt is back on! The Netflix original true crime series "Mindhunter," starring Jonathan Groff, is currently seeking background actors for a wide variety of roles for its upcoming second season. Plus, play an office executive in a pair of commercials for Capital One, a mobility company needs scooter and SUV racers, and a production of "Hair" is casting for its tribe.
"MINDHUNTER"
Netflix's "Mindhunter," a true crime series which follows two FBI agents delving into the psychology of murder and getting uneasily close to all-too-real monsters, is now casting background for its second season. Talent, aged 18–88, is wanted to portray FBI agents and students, prison guards, wait staff, and many more. There will be an open casting call on March 16. The series shoots in Pittsburgh, Pennsylvania. Some pay will be provided. Apply here!
CAPITAL ONE: GROWING OFFICE
An actor, aged 35–50, is sought to portray an office executive in two internet commercials for a Capital One campaign. The ad will shoot March 13 in New York City. Pay is $200 for a full day of work. Apply here!
IMMOTOR GO ELECTRONIC SCOOTER VIDEO & PHOTOSHOOT
Casting is now underway for a reality-style commercial for Immotor GO Scooters, which is about to unveil their new electric scooter. A male actor, aged 22–35, and a female actor, aged 20–34, are sought for the roles. Talent must be great at improvising on camera, and the female actor must have a valid driver's license, as well as car insurance. The video shoots March 12 in Los Angeles. Pay is $150, with lunch and craft services provided. Apply here!
"HAIR"
Join the cast of the American tribal love-rock musical "Hair" for the Centenary Stage Company, a professional non-profit theater. Male and female talent, aged 18–34, is wanted to join the ensemble. There will be an open casting call on March 24 in Hackettstown, New Jersey. Rehearsals begin July 10 and the production runs July 26–Aug. 5. Pay is $500 total, with meals included and housing provided for some members. Apply here!
Want to see even more gigs? We've got 'em in our Backstage casting calls!