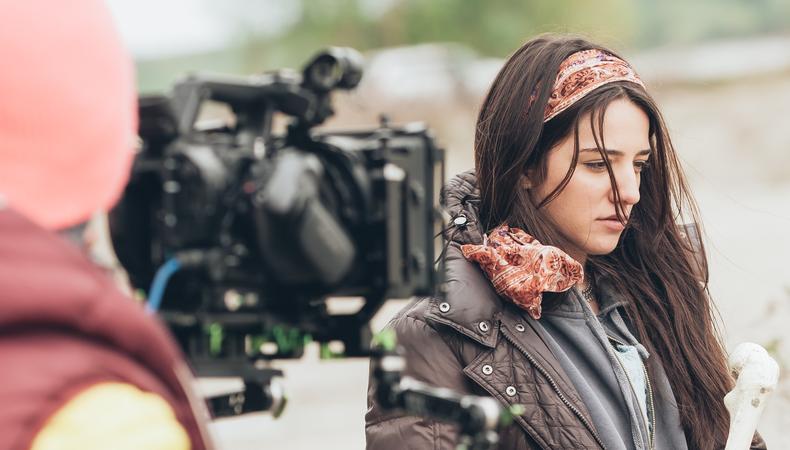 In today's casting roundup, a horror-comedy short film from an award-winning indie filmmaker is casting its lead roles. Plus, a Becky-G music video has lead roles available, a Seaweed Bath Co. photo and video shoot needs a model, and more gigs are available nationwide.
HORROR-COMEDY SHORT FILM
Casting is underway for a horror-comedy short film directed by an award-winning indie filmmaker. Talent, aged 7 and older, is wanted for several lead roles. Rehearsals will take place in September followed by filming in November in New York City. Pay is TBD. Apply here!
BECKY-G MUSIC VIDEO
The singer-songwriter Becky-G is seeking actors for an upcoming music video that is a surreal homage to horror tropes. Three actors, aged 6–60, are wanted to play a stalker-killer, a creepy kid, and a contortionist (a real contortionist is required for this role). Shooting will take place on June 22 in Los Angeles, California. Pay is $300 for 12 hours of work. Apply here!
SEAWEED BATH CO. BEAUTY/PRODUCT PROMO
Seaweed Bath Co. is looking for a female model, aged 25–35, with dark hair and mid-toned skin for a promo video and stills. Experience in lifestyle, beauty, or product photography is preferred. The shoot will be on June 26 in Maine. Pay is $1,000 including transportation costs. Apply here!
"LIFE ON PAUSE"
Join the cast of "Life on Pause," a short film about a daydreaming, accident-prone, 1980s-era wedding videographer who is still infatuated with his college crush. A male actor, aged 21–35, is wanted to play the lead role of Adam. The ideal actor should have excellent comedic timing and expressiveness. Rehearsals will take place prior to filming, which will be from Aug. 9–11 in New Jersey. Lead roles pay $150 per day with meals and transportation provided. Apply here!