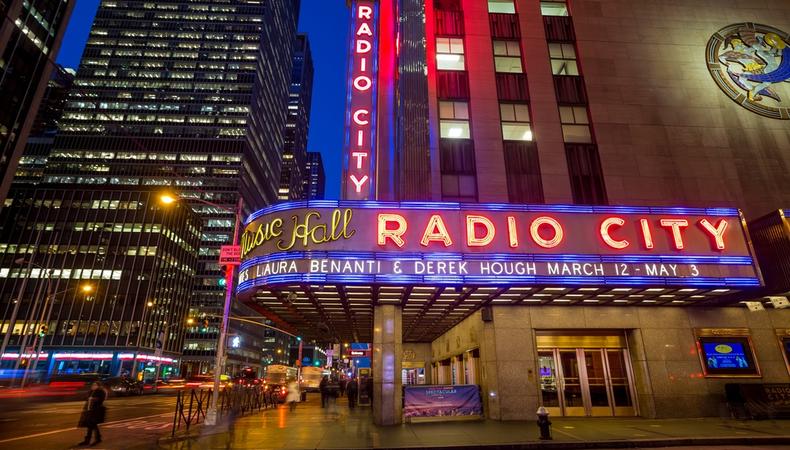 It is never too early to get into the holiday spirit, and today's casting roundup will have you hanging up the holly early this year. The "Radio City Christmas Spectacular" is now casting young boys who can sing and act for winter performances. Plus, tattooed talent is wanted for a chance to be a cover girl, an Investigation Discovery true crime recreation series is casting its next episode, and a motorcycle company is casting a horseback rider for an epic commercial.
"RADIO CITY CHRISTMAS SPECTACULAR," BOYS WHO CAN SING & ACT
Join the cast of the annual "Radio City Christmas Spectacular" at Radio City Music Hall. Two male actors, one aged 12–18 and one aged 6–10, are wanted to play the younger and older brothers. Only one role requires singing. There will be an open casting call on June 23 in New York City. The first rehearsal will be on or around Oct. 15 with performances running from Nov. 9 through Jan. 1 in NYC. Pay is $2,229.01. Apply here!
INKED MAGAZINE COVER GIRL
Tattooed women, aged 18 and older, are wanted to be on the cover of Inked Magazine. On the way, the magazine is searching for 10 women to feature in Inked Magazine media. An awards ceremony and shoot will take place during late summer in NYC. The chosen cover girl will receive $25,000 in cash (second place gets $10,000 and third gets $5,000), with a gift package for all. Apply here!
"EVIL LIVES HERE," EPISODE 402
The Investigation Discovery true crime recreation series "Evil Lives Here" is now casting actors for its next episode. Talent, aged 7–71, is wanted for multiple leads and supporting roles in the episode, including different portrayals of the lead character, Evan, from a child to his older self. The episode will shoot for three days from June 26–30 in the New York and New Jersey area. Pay is $65 per half day or $182 per full day, depending on the role. Apply here!
EPIC HEROES MOTORS COMMERCIAL
Heroes Motors, a prestigious vintage motorcycle company in Los Angeles, is now casting a female horseback rider for an upcoming commercial. Talent, aged 18–28, that rides confidently and is comfortable with galloping is wanted for the role. The commercial will shoot in early July in the desert near L.A. Pay is $1,000 plus a 20 percent agency fee. Apply here!
Want to see even more gigs? We've got 'em in our Backstage casting calls!