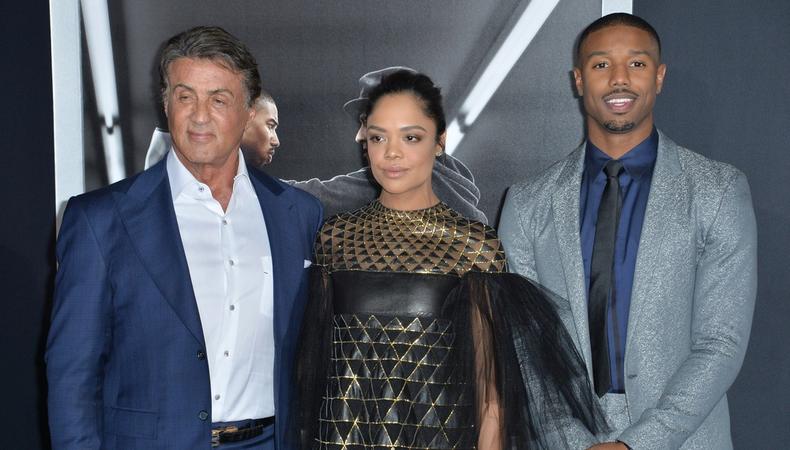 Step into the ring with the gigs on today's roundup and go for the knockout! The upcoming feature "Creed II," starring Sylvester Stallone and Michael B. Jordan, is currently looking for talent in Philadelphia, Pennsylvania with real boxing experience to play supporting and background roles. Plus, seize the day in a production of Disney's "Newsies," and voiceover talent is wanted for the lead characters in a dystopian video game.
"CREED II"
Male and female talent, aged 13–40, with real boxing experience are wanted for supporting roles in the upcoming "Creed II," starring Sylvester Stallone, Michael B. Jordan, and Dolph Lundgren. Talent must be from the Philadelphia, Pennsylvania, area and must provide their skill level and the gym where they train. The shoot will begin on March 26 in Philadelphia, Pennsylvania. Some pay will be provided. Apply here!
DISNEY'S "NEWSIES THE MUSICAL"
Casting continues for an Axelrod Performing Arts Center production of the Disney musical "Newsies." Male and female talent, aged 17–60, are wanted for several roles in the production, including the lead roles of Jack Kelly and Katherine Plumber, as well as ensemble members. Rehearsals will begin May 8 in New York and will move to New Jersey on May 22. The show runs on select dates from June 1–17 in Deal, New Jersey. Pay is $1,500 minimum, depending on the role. Apply here!
"MONTEREY"
Voiceover casting is underway for "Monterey," a video game set in a dystopian future in which mankind has colonized multiple solar systems. Male and female talent, aged 18–33, are sought for two lead and two supporting characters. The roles are open to all natural accents. Recording will take place in Los Angeles, at the beginning of March. Pay is $200 per hour of recording. Apply here!
Want to see even more gigs? We've got 'em in our Backstage casting calls!