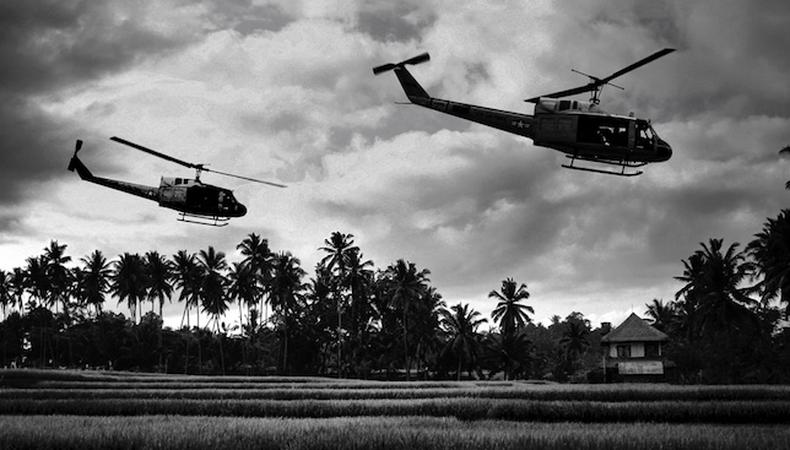 The upcoming feature film "Jacob's Ladder," an homage to the 1990 film of the same name starring Tim Robbins, is currently seeking real war vets and other background actors for a shoot this week and next in Atlanta. There are also spots available in the "Cabaret" national tour, an upcoming Fox action/sci-fi series, and an untitled cop thriller!
"JACOB'S LADDER"
Join "Jacob's Ladder" in a background role this summer. The film, starring Michael Ealy and Nicole Beharie, is a dramatic thriller centered on a Vietnam War veteran who, plagued by hallucinations and flashbacks, begins to fall apart as the world around him morphs and twists into disturbing images. The film is currently seeking real veterans of war, aged 18 and older, for background roles. There are also roles available for Middle Eastern actors aged 20–40 to portray Afghanis and a male actor ages 18 and older to play a thug. The production will shoot July 31–Aug. 4 in Atlanta, GA. Roles correspond to specific shooting dates. Pay is $68–150 per eight hours of work. Apply here!
"THE GIFTED"
Fox's "The Gifted," a new series premiering this fall about "an institute for mutants [that] battles to achieve peaceful co-existence with humanity" currently needs background actors. Female actors aged 18–60 are sought to portray women inmates. Talent will be in varying degrees of dress and should be prepared to work with pasties and modesty patches. The production shoots Aug. 3 in Atlanta, GA. Some pay will be provided. Apply here!
"CABARET," 2017–18 NORTH AMERICAN TOUR
Come to the cabaret, old chum! Kander and Ebb's classic musical "Cabaret" is currently casting ensemble and supporting roles for its North American tour. Male and female talent aged 20–35 who play alto/tenor sax, clarinet, violin, viola, and/or cell are sought for ensemble/swing players. There is also a role available for a male actor ages 40–65 to cover the role of Herr Schultz. Talent should be a good singer and play the alto/tenor sax or clarinet. There is an open casting call on Aug. 8 in NYC. The production will rehearse Nov. 6–7 and Nov. 30–Dec. 14 in NYC. Tech/preview begins Dec. 15–23 in York, PA, and the tour runs Dec. 27–May 21. Professional weekly salary, travel, housing for performances (NYC rehearsal housing is not provided), and per diem is provided. Apply here!
UNTITLED COP THRILLER CASTING
Casting is currently underway for an untitled action thriller centered on a rookie cop investigating a string of robberies. Male and female talent aged 18–42 are needed to fill several supporting and background roles. Gymnastics or martial arts training are a plus for several roles. The film will shoot late 2017 in Los Angeles, CA. Some pay will be provided (production will apply for SAG-AFTRA agreement). Apply here!
Want to see even more gigs? We've got 'em in our Backstage casting calls!