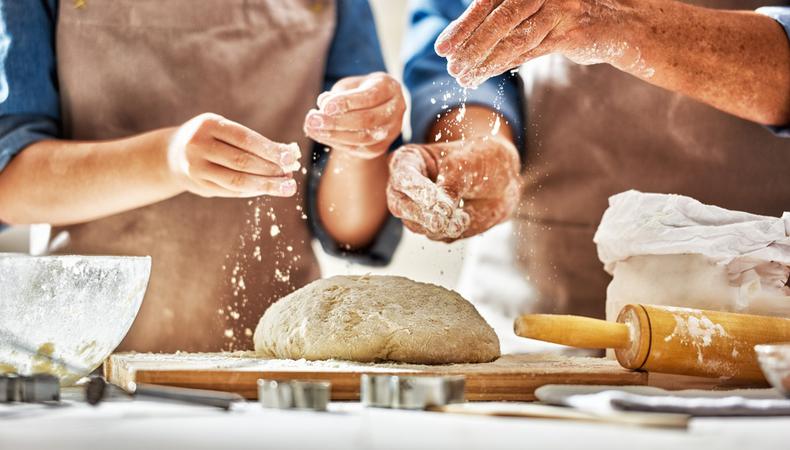 Get that dough with today's top gigs! Get paid to bake vegan goods from home as a presenter for a new virtual baking series. Plus, a major print photo shoot, a feature film, and a high-paying software commercial suite are casting.
REMOTE BAKING SERIES
Might Be Vegan is casting a fun, four-part baking series that will be filmed virtually for social media. Both professionally-trained and home bakers, aged 18 and older, with vegan baking skills are wanted. Talent should have fun personalities and be comfortable improvising. Rehearsals and filming will take place remotely in January. Pay is $850 minimum plus a 10% agency fee if applicable. Apply here!
LOS ANGELES PHOTO SHOOT
Commercial print models of color, aged 45 and older, are wanted for a major commercial print shoot. Additionally, a father, aged 45 or older, and his son, aged 20–39, is also wanted for the shoot. Talent will work in late November in Los Angeles, California. Pay is TBD. Apply here!
"HEXXENGEDDON"
"Hexxengeddon," a feature film, is seeking three union female actors, aged 20–59, to portray witches in background roles. One of the actors must be at least 6'0" in height and have stunt, stage combat, and/or sword fighting training. Filming will take place beginning in March through June in New York City. Pay is $178 per day. Apply here!
SOFTWARE COMMERCIAL SUITE, REMOTE VOICE ACTOR
Cloud Harvest Creations is casting an energetic voice actor, aged 18–65, who can work from home for a commercial video suite for a shopping software company. Recording will take place in mid-November. Pay is $1000 with credit and copies provided. Apply here!
Looking for remote work? Backstage has got you covered! Click here for auditions you can do from home!