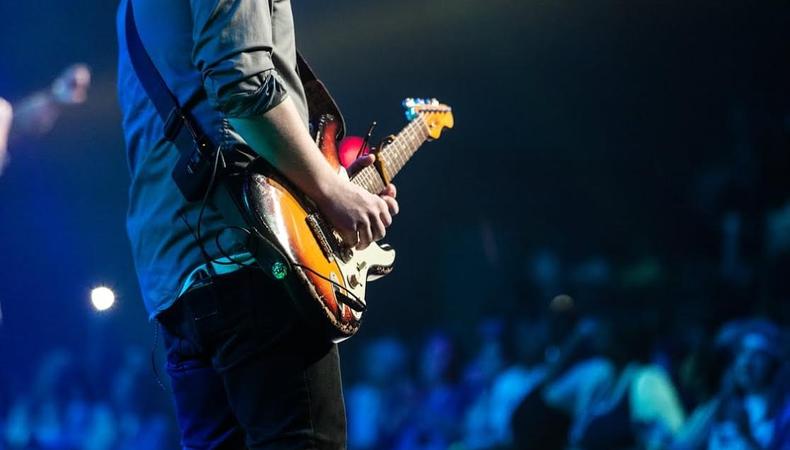 Rock out on the high seas in today's casting roundup: Norwegian Cruise Lines is casting both union and nonunion performers to join its on-board production of "Rock of Ages." We also have more stage and screen opportunities looking for talent like you right now!
"ROCK OF AGES" NORWEGIAN CRUISE LINE
Both union and nonunion talent is sought for principal and ensemble roles in Norwegian Cruise Line's production of "Rock of Ages." The jukebox musical, which opened on Broadway in 2009 and closed in 2015, will operate under a contract beginning August 13 and last through March 2018. Members of the ensemble will be paid $900/week; principal pay will be $1,000/week.
"JULIUS CAESAR"
The Onomatopoeia Theatre Company is casting union and nonunion talent for its upcoming production of "Julius Caesar." Actors are needed for all roles including Caesar and Brutus. Auditions will be held by appointment May 17–19 in New York City. A run is set for July 7–29, also in NYC, and will pay union actors $800 and nonunion actors $200. Producers plan to apply for an Equity Showcase Code.
"ALL TOGETHER"
"All Together," a music video for POMO which will shoot May 20 in Los Angeles, is casting. Talent is needed for several roles, including male and female dancers, background talent to portray a rescue team, and more. Those hired will be paid $100 for the day.
THIRD RAIL REPERTORY THEATRE 2017–18 SEASON
Nonunion talent is needed for Third Rail Repertory Theatre's 2017–18 season, which will include "Lungs" by Duncan Macmillan, "The Events" by David Greig, "Men on Boats" by Jaclyn Backhaus, and more. Male and female actors ages 18 and up are needed to join the company, located in Portland, Oregon, where auditions will be held by appointment May 9 and 10. Third Rail Repertory Theatre's Equity contracts fall under the SPT-4 category.
If these gigs aren't quite for you, we have plenty more in Backstage's casting calls!