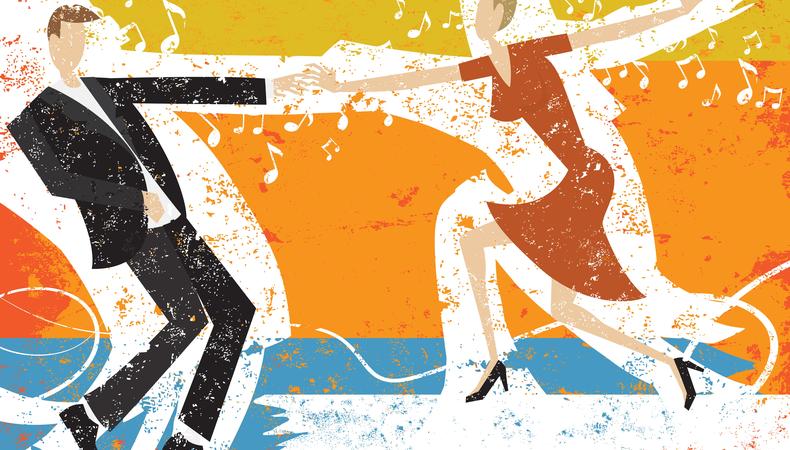 If this week has had you yearning for a bygone era, today's Backstage casting notices are just what you need. "In the Mood," a 1940s musical revue, is casting nonunion talent for a touring production. Plus, we have three more paid gigs you might be perfect for. Check them out below!
"IN THE MOOD"
Nonunion talent is sought for several lead and supporting roles in "In the Mood," a 1940s musical revue which will tour throughout the U.S. for four months beginning Jan. 5, 2017. The production, which will provide travel and housing accommodations, will hold open casting calls Dec. 12 and 13 at Ripley-Grier Studios in New York City.
"COSMIC WARRIOR"
"Cosmic Warrior," a play depicting an "African-American Muslim family [with] twin sons; one an ISIS warrior, the other dies in an attempt to save his twin brother." Union and nonunion talent is needed for four leading and five supporting roles for the piece, which will begin rehearsing in January 2017 in Brooklyn, New York.
"THE LAUGHING ZENITHAL: A JOKER FAN FILM"
Two lead and several supporting roles are sought for a short film titled "The Laughing Zenithal: A Joker Fan Film." The project, following the Joker "free from the confines of Arkham Asylum with one thought on his mind: revenge," will shoot spring 2017 in Central Florida.
"CHICAGO JUSTICE"
NBC drama "Chicago Justice" seeks background talent to portray perps. "Tough looking" actors aged 18 and up will be needed for a shoot slated for Nov. 14. The gig is paid and will take place in Chicago, Illinois.
For even more casting notices, check out our casting calls!
And for advice on the casting process and more, head over to Backstage's YouTube channel!