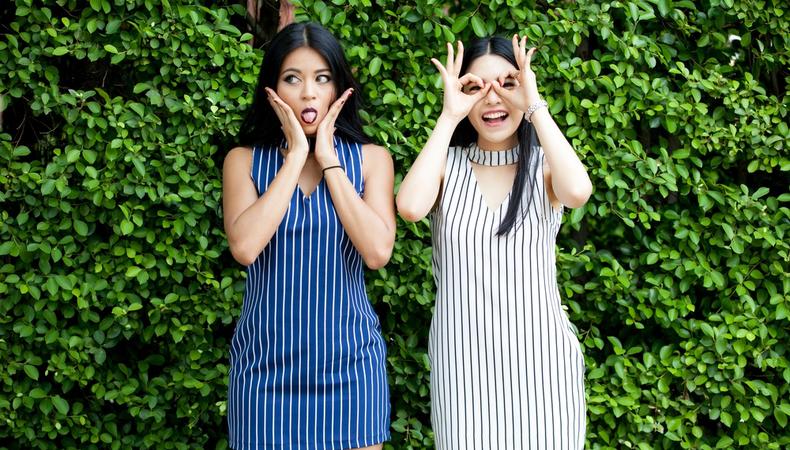 Today's Backstage casting roundup has fabulousness built right into the title. "Find Your Fabulous," an upcoming scripted comedy depicting a women's fashion accessories company, seeks actors for lead and supporting roles. We also have three more awesome opportunities on stage and screen. Check them out below!
"FIND YOUR FABULOUS"
Male and female actors are sought for "Find Your Fabulous," a half-hour workplace comedy "centered around the marketing department of a women's fashion accessories company, filled with ambitious fashionistas willing to do whatever it takes to work in fashion." A table read will be held on Sept. 26 in New York City, with shooting slated for Oct. 1–3, also in New York.
"IN THE HEIGHTS"
Casting is underway for lead, supporting, and ensemble roles in an upcoming union production of Lin-Manuel Miranda's "In the Heights." Auditions for the production, which will be helmed by director Bob Cline, will be held by appointment in New York City, Oct. 3–5. Rehearsals will begin Feb. 25, 2017, with a run slated for March 16–April 2 in Lancaster, Pennsylvania.
"CHECKING OUT THE ALLENS"
"Unsigned and undiscovered" talent is sought for "Checking Out the Allens," a new cable series centered on an African American family. Depicting "a loving father/husband and his wife [who] raise their family in a local community," the project will begin rehearsals in February 2017, with shooting set for Feb. 4–April 29 in Long Beach, California.
"5 SESSIONS"
"5 Sessions," a new play written by Jamie Estades, is casting nonunion actors for one lead and one supporting role. The piece follows "a recent Ivy League graduate and therapist, and her very first client, a blue-collar and suicidal Latino man in his mid-50s, through an agreed-upon five sessions to confront his issues." Rehearsals are slated for November, with performances set to begin the second week of December and will continue through the end of January 2017 in New York City.
For even more acting opportunities, browse all of our casting calls!
And for valuable acting advice, check out Backstage's YouTube channel!