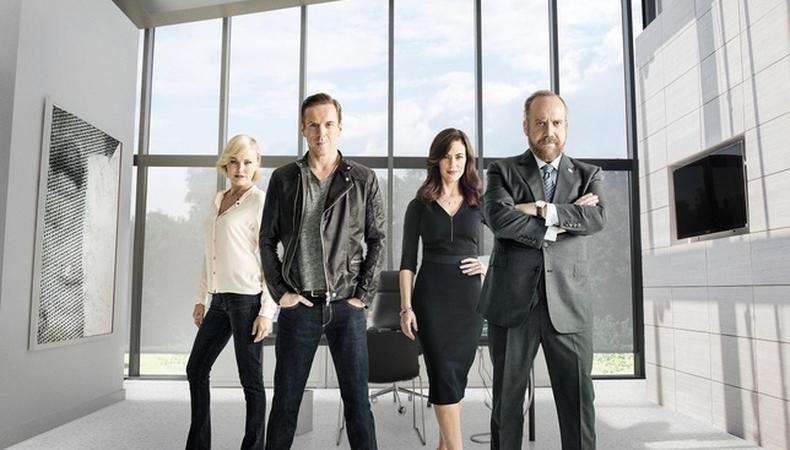 A big opportunity is available for you today, comrades. The hit Showtime series "Billions" is seeking Russian-looking actors for background roles on its upcoming third season. There are also gigs available in several short films, including one about two best friends on a mission to make the sun rise again.
"BILLIONS" SEASON 3
Background casting is currently underway for Season 3 of the Showtime series "Billions." Male and female actors, aged 18 and older, are sought to play Russian types on the show. The shoot will take place on Feb. 5 in New York City. Actors must have full day and night availability. Nonunion actors will be paid $143 for 10 hours of work, and SAG-AFTRA background rates apply for union members. Apply here!
"TORN"
"Torn," a short film about a woman who is confronted by a social worker who is threatening to revoke her foster home approval because she refuses to tell her children an important lie, is now seeking lead talent. Female actors, aged 25–66, are wanted for the lead roles of Martha, the mother, and for the social worker. There is also a role for a male actor, aged 32–69, as a deaf father, as well as several roles for children, aged 3–12, to play foster children. "Torn" shoots Feb. 15 in Northern Virginia, near Washington, DC. Pay is $200 for the day, with meals provided. Apply here!
"JADEN"
Casting is underway for "Jaden," a short student film that follows two best friends who set out on a journey to bring back the sun, which no longer rises. A male actor, aged 18–30, is wanted to play the titular role of Jaden. A female actor of the same age grouping is wanted to play Savanna, Jaden's best friend. There is also a role available for a male actor, aged 25–35, to play a guard in a supporting role. The film shoots Feb. 23 and March 2–3 in Los Angeles. Leads will receive $200, with meals provided on set and credit and copy delivered upon completion. Apply here!
"MILESTONES"
"Milestones," a short film about the milestones a young adult goes through that is meant to encourage family members to be intentional in their parenting, is seeking actors for lead and supporting roles. Two female actors, one aged 8–12 and one 16–20, are needed to play pre-teen and teenage versions of the lead character, Sarah. There are also supporting roles available for two actors, aged 25–35, to play Sarah's parents. The film shoots Feb. 6–8 in Kenosha, Wisconsin. Pay is $100 per day, with meals and housing provided. Apply here!
Want to see even more gigs? We've got 'em in our Backstage casting calls!