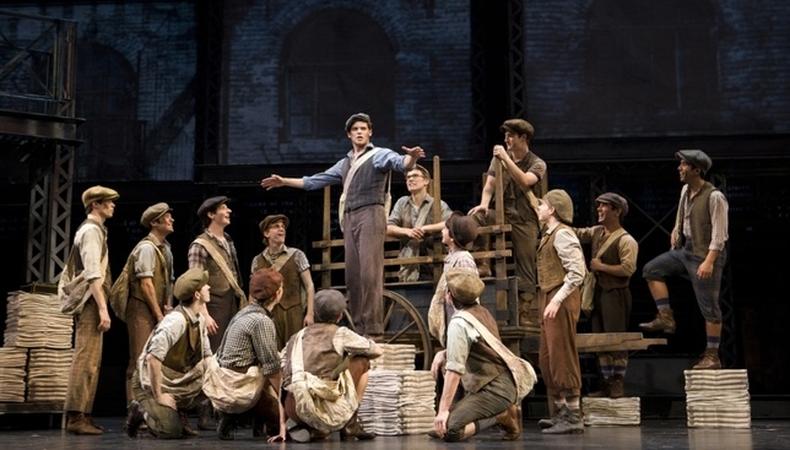 Don't be afraid and don't delay applying for the great opportunities in today's casting roundup! The Disney musical "Newsies" is currently casting all roles for its West Coast premiere. There are also roles available in an educational tour of William Shakespeare's "Romeo & Juliet," a web show about space, and a romantic comedy starring Rebel Wilson!
"NEWSIES"
Casting is underway for the West Coast premiere of the Alan Menken/Jack Feldman/Harvey Fierstein musical "Newsies." Highly skilled male actors/dancers aged 16–35 is sought to play the Newsies. There are several additional roles available for male and female talent aged 16–70, including the lead roles of Jack and Katherine, Davey, and ensemble members. Auditions are by appointment Aug. 1 and 8 in San Jose, CA. Rehearsals begin Nov. 1–30, and performances run Dec. 1–10, in San Jose. A stipend will be provided. Apply here!
"ROMEO & JULIET"
The Pennsylvania Shakespeare Festival adaptation of the Shakespeare classic "Romeo & Juliet" is currently casting for its WillPower Educational Tour. Male and female talent aged 21–35 are needed for all roles in the production. Actors must have experience and training in Shakespeare. The production rehearses Sept. 14 in Center Valley, PA, and the tour runs Oct. 5–Nov. 18 at schools throughout PA. Pay is $400 per week with housing provided. Apply here!
UNTITLED SPACE SHOW
Actors are needed to star in YouTube videos and perform in a fun educational show at schools in the Greater Los Angeles and Southern California areas. A male actor ages 18–29 is sought for the lead host role. Talent must love working with kids and be able to sing, dance, and act comedically. There is also a supporting role available for a female actor ages 18–47 as a puppet handler (no experience necessary as talent will be trained). Rehearsal will begin in Burbank, CA upon casting of the lead. Pays is $100 per YouTube video and $150 per live show. Apply here!
"ISN'T IT ROMANTIC?"
"Isn't It Romantic?", the upcoming romantic comedy from New Line Cinema starring Rebel Wilson, is looking to cast background actors. Union and nonunion talent aged 18 and older are sought to portray upscale wedding attendees. Actors must have summer wedding attire. The production shoots July 13 in NYC. Some pay will be provided. Apply here!
Want to see even more gigs? We've got 'em in our Backstage casting calls!
Save