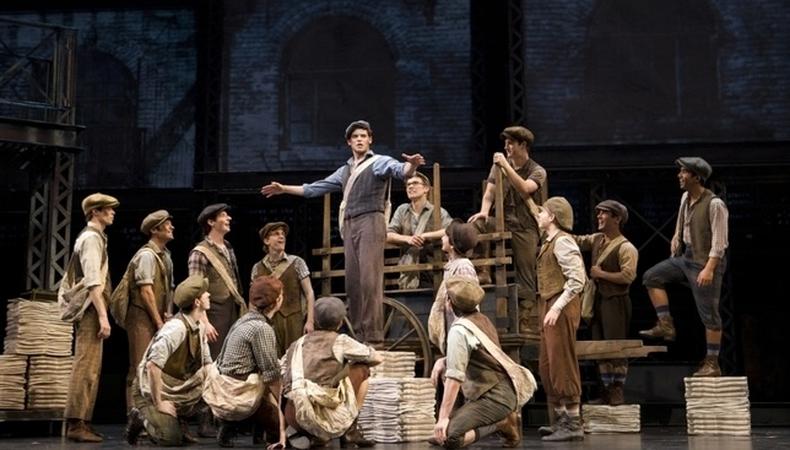 Don't be afraid, don't delay, and chase the opportunities in today's casting roundup! A Fireside Theatre production of Alan Menken, Jack Feldman, and Harvey Fierstein's "Newsies" is currently seeking younger actors for principal roles. There are also roles available on Broadway as dancers and ensemble members in "Kinky Boots," background roles on Netflix's upcoming dark comedy series "Ronald," and a product lifestyle photo/video shoot.
DISNEY'S "NEWSIES"
The Fireside Theatre in Wisconsin is currently casting principal roles for its upcoming production of Disney's "Newsies." Male and female talent, aged 17–22, are sought to play several lead and supporting roles, including the lead role of Jack. There are also two roles available for male and female talent, aged 40–69, as Joseph Pulitzer and Medda, "a vaudeville star of the Bowery variety." There is an open casting call on Sept. 25 in NYC. Rehearsals begin Feb. 5, 2018, and the show runs Feb. 22–April 8 in Fort Atkinson, WI. Competitive salary, plus EMC points, housing, meals, and travel will be provided. Apply here!
"RONALD"
The upcoming Netflix dark comedy series "Ronald," starring Jonah Hill and Emma Stone, is casting background roles. The series is currently seeking Japanese male and female talent, aged 25–55, to portray lab techs and scientists. Actors will tentatively work from the end of September to early December in Long Island City, New York. Some pay will be provided. Apply here!
SYVAVOLT, NEW BATTERY TECHNOLOGY VIDEO/PHOTO SHOOT
A male actor and a female actor, aged 24–35, are sought to model for a product lifestyle video shoot for SynaVolt, a technology company about to debut its new portable battery that can charge up to five phones at once. Talent should be physically fit, have minimal tattoos/piercings, and have clean and/or painted nails. This is a non-speaking role. The production shoots Sept. 7 in or around the Silver Lake neighborhood of Los Angeles, California. Pay is $200 for the day, with lunch and crafty provided. Apply here!
"KINKY BOOTS," B'WAY, DANCERS
Dance and sing on Broadway in Harvey Fierstein and Cyndi Lauper's Tony-winning "Kinky Boots." The musical is currently casting male union talent, aged 20–39, to play members of the Angels, the drag performers who populate the show's Blue Angel Nightclub. There are also roles available for male and female talent, aged 20–49, as various ensemble members, including factory workers and photographers. Actors may also cover principal roles, and should be able to move well and have a great pop voice. There is an Equity chorus call on Sept. 8 in NYC. Pay is $1974 per week minimum. Apply here!
Want to see even more gigs? We've got 'em in our Backstage casting calls!