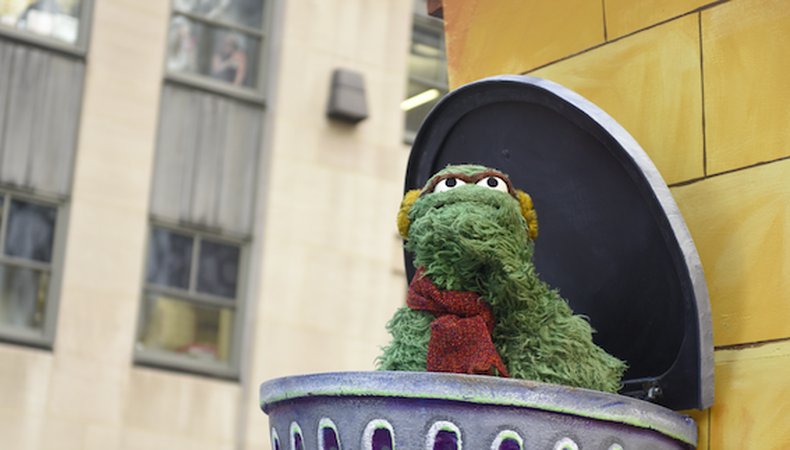 You'll soon be able to tell people how to get to Sesame Street if you land the major gig in today's roundup. The touring stage show "Sesame Street Live!" is looking for actors, dancers, singers, character performers, and puppeteers to join its cast. There are also roles in a true crime reenactment series, a folk rock musical production of "Anne of Green Gables," and background roles on Fox's "Empire."
"SESAME STREET LIVE!"
"Sesame Street Live!" is now casting talented actors, singers, dancers, character performers, and puppeteers for new and existing touring stage shows. Talent, aged 18–35, who can move well in an urban style, as well as puppeteers with preferred hand or rod puppet and "mech" heads experience, are wanted. There will be open casting calls on select dates from March 26–April 10 in New York City, Chicago, Illinois, Pittsburgh, Pennsylvania, Orlando, Florida, Las Vegas, Nevada, and Los Angeles. Contracts begin in May or September 2018, with rehearsals in Florida and a six-to-12-month tour. Pay is $1,000 per week for singers and $800 per week for dancers, characters, and puppeteers, with health benefits, and domestic and international travel provided. Apply here!
INVESTIGATION DISCOVERY'S "EVIL LIVES HERE" - 314 (V2)
The true crime reenactment series "Evil Lives Here" is currently casting a second version of episode #314. A Latino or Hispanic male actor, aged 18–23, is wanted to play the lead role of Marlon. There are also two supporting roles for talent, aged 28–53. The episode will shoot in the New York and New Jersey area the week of March 12. Pay is $55–$65 per day, depending on the role. Apply here!
"ANNE OF GREEN GABLES, A NEW FOLK ROCK MUSICAL"
Join the Finger Lakes Musical Theatre Festival production of "Anne of Green Gables, a Folk Rock Musical." The story is based on the classic novel by Lucy M. Montgomery and incorporates contemporary choreography, ensemble storytelling, and a score that blends folk rock, pop, gospel, and musical theatre. Singers and dancers of all ethnicities, aged 15–45, are wanted for the ensemble. There will be an open casting call on March 13 in New York City. Workshopping will take place April 15–25, followed by rehearsals on June 14 and a show run from July 5–25. Competitive salary, housing, and transportation will be provided. Apply here!
"EMPIRE," TV CREW
Fox's "Empire" is currently looking for male talent, aged 18 and older, to portray a blue collar TV crew in its fourth season. The production shoots March 6 in Chicago, Illinois. Pay is $88 for eight hours of work. Apply here!
Want to see even more gigs? We've got 'em in our Backstage casting calls!