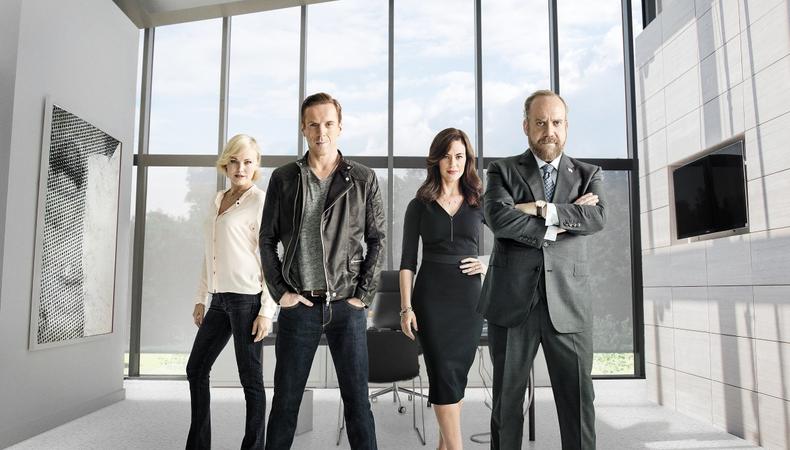 Today's casting roundup is almost an embarrassment of riches. The Showtime drama "Billions," starring Paul Giamatti, is currently seeking extras with formalwear for a scene in its third season. Plus, play background on NBC's "Chicago Fire," be a lead in a short love story, or take home a big chunk of change from a denim brand photoshoot!
SHOWTIME'S "BILLIONS"
Showtime's "Billions" is currently seeking union and nonunion talent, aged 42 and older, to portray Yale Law School Alumni at a reunion scene. Actors must have their own formalwear (tuxedos for men, cocktail dresses for women) and be local to the NYC area. The production will shoot overnight on Nov. 3 in NYC. Union talent will be paid the SAG rate, and nonunion talent will receive $121 for 10 hours of work. Apply here!
"CHICAGO FIRE"
NBC'S "Chicago Fire" continues its hunt for background actors for a variety of roles. Male and female talent, aged 18 and older, are wanted to portray pedestrians, businessmen, and more. There is also a need for extras with cars to be used for the shoot (no red, white, or black cars). The production will shoot Oct. 24–26. All roles correspond to specific shoot dates. Some pay will be provided. Apply here!
"PATIENCE"
Casting is now underway for "Patience," a short film about "how it can be a battle letting yourself love who you want to love." Two female actors, aged 20–30, are wanted to play the lead roles of Spencer and Carly. The film will rehearse and shoot in December or January 2018 in Los Angeles. Pay is $100 for one day, with meals provided. Apply here!
DENIM BRAND, PHOTO SHOOT
A denim brand is currently casting a variety of roles for an upcoming photo shoot in NYC. Talent, aged 18–60, are sought for the shoot, which is specifically seeking a plus-size woman, a big-and-tall man, and more. The shoot will take place in November, dates TBD, in NYC. Pay is $2000. Apply here!
Want to see even more gigs? We've got 'em in our Backstage casting calls!