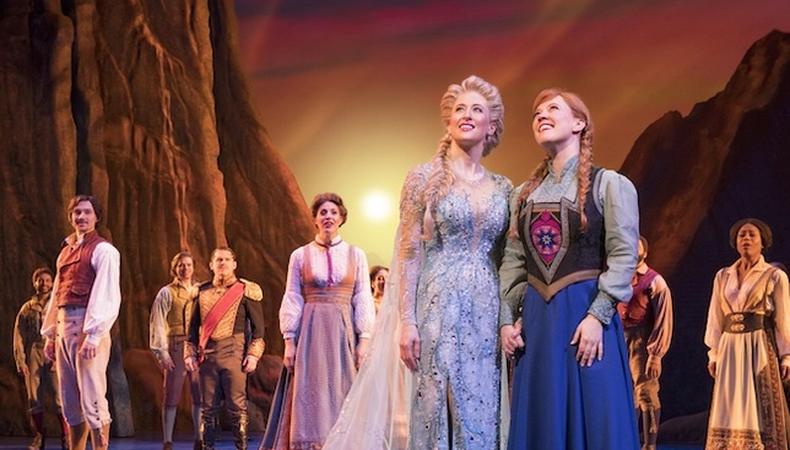 Don't let this casting roundup go without applying for the great gigs available today! The Broadway musical "Frozen" based on the hit Disney movie of the same name is seeking singers and dancers for replacement roles. Plus, a sci-fi thriller play that will be presented at FringeNYC and a comedy-horror short are casting leads, and a short dramatic film is seeking its main cast.
"FROZEN," SINGERS & DANCERS
The current Broadway production of "Frozen" is now casting possible replacements. Singers and dancers, aged 18 and older, are wanted to join the ensemble. Talent may also play or cover featured roles, such as Queen Iduna, Bulda, and more. There will be Equity Chorus Calls on Aug. 20 and 21 in New York City. Pay is $2,034 per week. Apply here!
"TURING TEST"
Join the cast of "Turing Test," a sci-fi thriller play to be presented at FringeNYC in October. A male actor, aged 35–45, is wanted to play the lead role of David McKenna, a professor who lands a poetry teaching job at a large research university and agrees to join a secret government experiment. There are also roles for talent, aged 18–60. There will be five performances between Oct. 12–28 in NYC. Rehearsals will occur prior to production. Pay is $750 or more for the lead and $300 for supporting roles. Apply here!
"THE HAND OF THE DEVIL"
Casting is underway for "The Hand of the Devil," a comedy-horror short about a troubled man trying desperately to win back the love of his life, only to have his hand possessed by a murderous demonic entity. A male actor, aged 30–45, is wanted to play the lead role of Ricker. There are also roles for female talent, aged 25–55. The short will rehearse dates TBD and shoots mid-October in Los Angeles. Pay is $125 per day, with meals, credit, and a copy provided. Apply here!
"DEFER"
"Defer," a short film about a young man who is forced early into the role of parental figure, is now casting. Male talent, aged 15–35, is wanted to play the lead and supporting roles of Omar and Rene. There is also a role for a female actor, aged 40–60. The actor must be able to speak fluent Spanish. "Defer" will shoot from Sept. 6–9 in Chicago and Calumet, Illinois. Pay is $125 per day. Apply here!
Want to see even more gigs? We've got 'em in our Backstage casting calls!