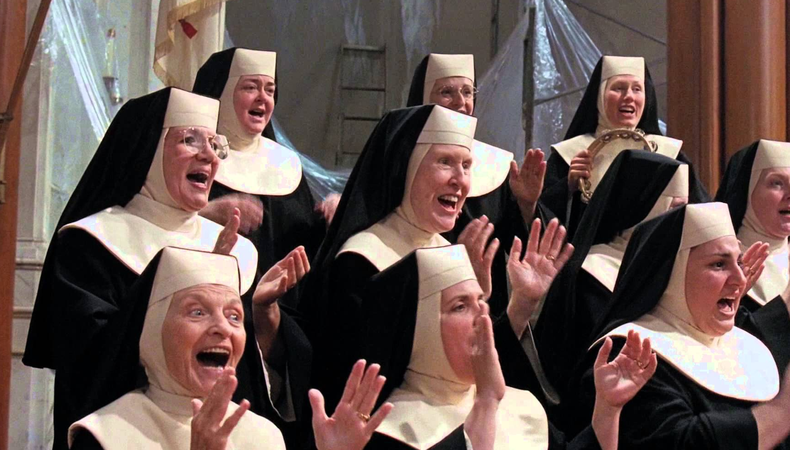 In today's Backstage casting notices, you have the chance to be a nun—without all that commitment. "Sister Act," the movie-turned-Tony-nominated musical, is seeking actors for an upcoming production. We also have two other awesome opportunities. Check them out!
"SISTER ACT"
Candlelight Pavilion will hold an open casting call for their upcoming production of "Sister Act." The musical, with music by Alan Menken and lyrics by Glenn Slater, will be casting actors for several roles on Aug. 15 and 16 in Claremont, California, with rehearsals slated to begin Sept. 12.
"THE PYRAMID"
Casting is underway for "The Pyramid," a new play which will appear in the upcoming New York New Works Festival. Following its debut at the festival, the play will move to another venue or be produced as a film, according to producers, so casting is for "more than just this one performance." The festival takes place the week of Aug. 29 in New York City.
"YES, GOD, YES"
Colleen Hammond productions seeks actors for "Yes, God, Yes," a short coming-of-age film. Following "a teenage girl exploring her sexuality within her religious upbringing," the flick will shoot Aug. 20–22 in and around the New York City area.
Want to bring audiences to their feet? Check out our theater audition listings!
And for more acting advice, check out our YouTube channel: