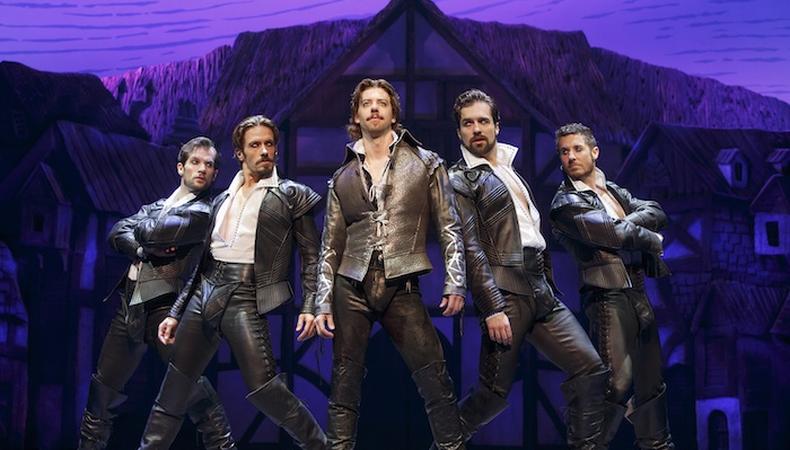 Now's your chance to star as one of the lead roles in "Something Rotten!" or travel to Bulgaria for a feature film—all expenses covered! Apply now!
"SOMETHING ROTTEN!" SETA TOUR
It's…a…musical. A musical. And nothing's as amazing as a musical. So get yourself to the auditions July 25, 27, and 29 in NYC! "Something Rotten!" is seeking talent for its SETA tour, and nine lead and supporting roles are being cast. This Equity gig pays $944/week, with rehearsals beginning Dec. 5 and the tour beginning Jan. 17, 2017.
READ: "Equity National Tours Explained: SETA Edition"
"GENTLEMAN'S GUIDE," FASHION FILM
Three male and one female are being cast for a fashion film, which will shoot early July in NYC. The gig pays $100/day, including meals, and auditions will be held June 26–30, and July 1 and 3. Talent is being sought from NYC, and modeling experience is a plus!
"THE PRODUCERS"
Paper Mill Playhouse is seeking talent for its production of "The Producers," with rehearsals beginning Sept. 5 in New York, and show running Sept. 28–Oct. 23 in Millburn, N.J. This Equity gig is seeking ensemble members, and pays $840/week. Auditions will be held July 5 in NYC.
"JOSH TAYLOR'S PROM DATE"
The teen romantic comedy, "Josh Taylor's Prom Date" is casting its lead role as well as seven other characters. The feature film follows Josh in an argument with the school basketball star when he enters a bet as to who can get the hottest date to prom. Pay depends on the role, and talent is being sought worldwide. Rehearsals will take place in California Spring 2017, and shooting will take place the following fall in Bulgaria. Travel, hotel, and meals will be covered.
Need audition tips? Watch here:
Inspired by this post? Check out our theater audition listings!