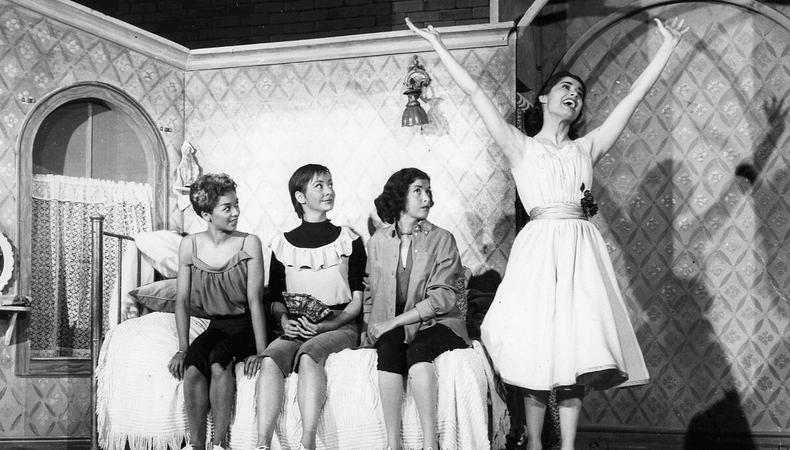 There's a place for you on the set of the upcoming Steven Spielberg-directed adaptation of the classic musical "West Side Story," which is seeking background actors to play subway riders. Plus, Disney Cruise Line, Woodlawn Theatre, and more are casting actors nationwide.
STEVEN SPIELBERG'S "WEST SIDE STORY" NONUNION MEN & WOMEN TO PORTRAY TEEN SUBWAY PASSENGERS
The Steven Spielberg-directed adaptation of "West Side Story" is casting background actors. Talent, aged 18–25, is wanted to portray teen subway passengers in the film. No visible tattoos, modern hairstyles, or unnaturally colored hair will be permitted. There will be a mandatory fitting on May 21 for men and on May 22 for women in New York City. Tentative shoot dates are June 20, July 13–14, and Aug. 3. Pay is $165 for 10 hours of work. Apply here!
DANCERS FOR DISNEY CRUISE LINE
Versatile dancers, aged 18 and older, are wanted for Disney Parks Live Entertainment & Disney Cruise Line's Disney Magic and Disney Wonder cruise ships. Training in ballet and jazz are required as well as tumbling for male dancers. There will be an open casting call on June 19 in NYC. Nine-month contracts begin in September and October, including rehearsal in Toronto, Canada. Contracts include competitive pay, travel, room and board, guest sailing privileges, and more. Apply here!
HOVER BOARD LIFESTYLE PHOTOSHOOT
Models, aged 18–35, who can ride scooter and hover boards are wanted for a lifestyle shoot. Shoots will take place at the beginning of June in NYC. Pay is $350 per day. Apply here!
"DREAMGIRLS"
Woodlawn Theatre is casting its production of "Dreamgirls." Talent, aged 18–50, is wanted for principal and ensemble roles in the production, including Effie, Deena, and Lorrell. There will be an open casting call in San Antonio, Texas on May 20. The production runs from Aug. 23–Sept. 15. Some pay will be provided. Apply here!