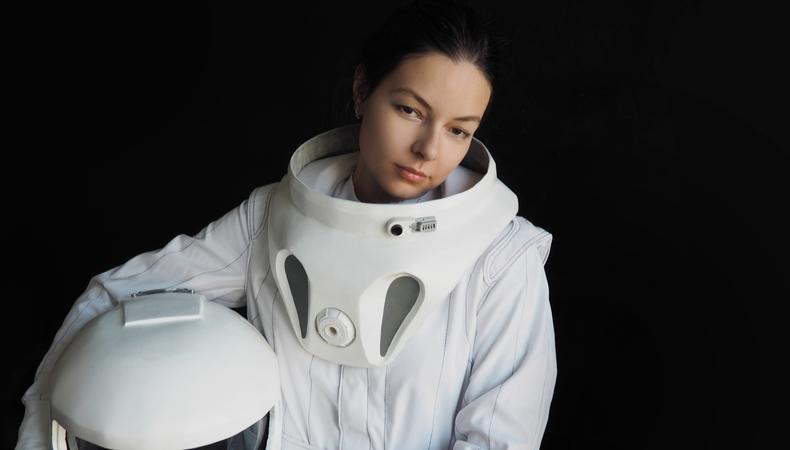 Today's casting roundup will have you shooting for the stars! "Black Sky," a student film about a young astronaut facing the dilemma to leave her mother behind, is casting its lead role, as well as multiple supporting roles. There is also a commercial seeking All-American talent, a murder mystery dinner theater, and a web series described as "'Homeward Bound' meets 'Kill Bill!'"
"BLACK SKY"
Casting is currently underway for "Black Sky," a sci-fi student film that follows Olyssia, who, in order to become a young astronaut, must leave her mother behind, soon realizing the physical preparation for the launch is not the real challenge. A female actor, aged 10–25, is wanted to play Olyssia, a natural explorer with a fighter spirit. There are also roles available for talent, aged 18–65, including Olyssia's mother, Zia. "Black Sky" will shoot the second week of March in New York City. Pay is $125 per day for the lead role. Compensation for other roles is TBD. Apply here!
"LIFE TASTES BETTER"
"Life Tastes Better," a 30-second commercial, is seeking talent, aged 4–70, for several non-speaking roles. There will be three scenes shot between Feb. 15 and 21 in the Fort Worth, Texas area. Talent will be paid $125. Apply here!
"GOLDEN REVENGE"
Join "Golden Revenge," a web series described "'Homeward Bound' meets 'Kill Bill,'" in which three pets embark on an epic odyssey to return to their new owners. Talent, aged 18 and older, is wanted for several background roles in the series, including a veterinarian and a SWAT officer. "Golden Revenge" shoots in Los Angeles on dates TBD. Pay is $96 for eight hours of work. Apply here!
"TRUFFLES: JAZZ, MURDER & DINNER THEATER"
The Girl Behind The Curtain Productions is currently casting "Truffles: Jazz, Murder & Dinner Theater" a murder mystery musical comedy dinner theater show in NYC. Male and female talent, aged 18–60, are wanted for the leads in the show, including Dante Donati, the owner of Italy's world-renowned restaurant Ciacco's. Rehearsal dates are currently TBD based on actor availability. The contract runs March–June 2018 with a possibility for a contract extension. Pay is $70 per show and $15 per rehearsal. Apply here!
Want to see even more gigs? We've got 'em in our Backstage casting calls!