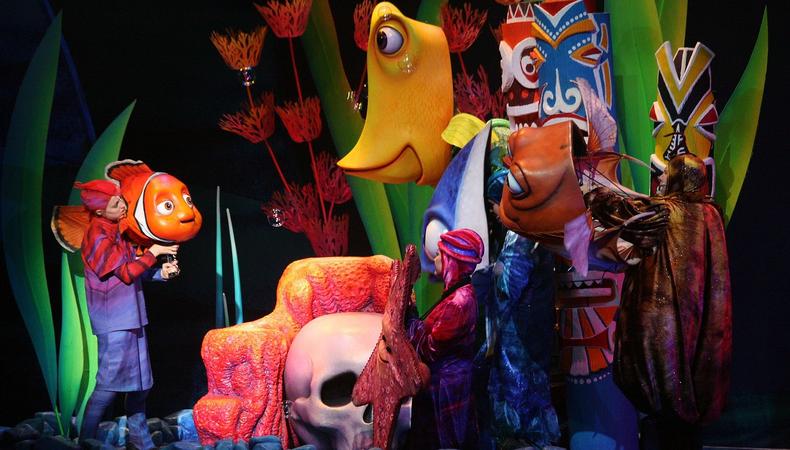 Today's casting roundup has some opportunities that are so good, they'll be impossible to forget! "Finding Nemo, the Musical" is casting its Nemo, Dory, and Marlin, as well as many other principal and ensemble roles. There are also paying feature film and TV opportunities available, including background roles in an upcoming feature starring Jeremy Renner and Ed Helms!
"FINDING NEMO, THE MUSICAL," MALE & FEMALE VOCALISTS
Walt Disney World Parks and Resorts is looking for union and nonunion musical theater performers to portray principal and ensemble roles in "Finding Nemo, the Musical," an upcoming original musical theater production based on the hit animated movie. Male and female talent aged 18–39 are needed for several roles, including the lead roles of Nemo, Dory, and Marlin. There are open casting calls on July 7 and 10. The production will perform at Walt Disney World Resort in Orlando, Florida. Some pay will be provided, as well as housing packages/relocation assistance for qualified performers in specific roles.
"LIVING THE DREAM"
The Sky 1 (UK) TV series "Living the Dream" is casting male and female talent for background roles. The six-part series follows a British family who decides to leave rainy England for Florida. Actors aged 17–23 are sought to portray high school students. The production shoots June 13 in Savannah, Georgia. Pay is $64 for eight hours.
"TAG"
Background actors are needed for New Line Cinema's "Tag," an upcoming feature film starring Jeremy Renner and Ed Helms about "a small group of former classmates [who] organize an elaborate, annual game of tag that requires some to travel all over the country." Male and female talent aged 28–60 will portray Alcoholics Anonymous meeting attendees. The film shoots June 30 and Aug. 1, 2, and 7 in Atlanta, Georgia. Pay is $64 for eight hours.
"WOLFSBANE"
Casting is underway for "Wolfsbane," a feature film about two teen girls who, in 1986, "encounter a wild animal attack and begin their own investigation as to what really happened." Four female actors, aged 16–24 are needed to play three lead roles and one supporting role. There is also a supporting role available for a male actor ages 16–18. The production shoots in Las Vegas, Nevada, dates TBD. Pay ranges from $10 per hour to $100 per day, with travel, room, and meals provided for out-of-state talent.
Want to see even more gigs? We've got 'em in our Backstage casting calls!