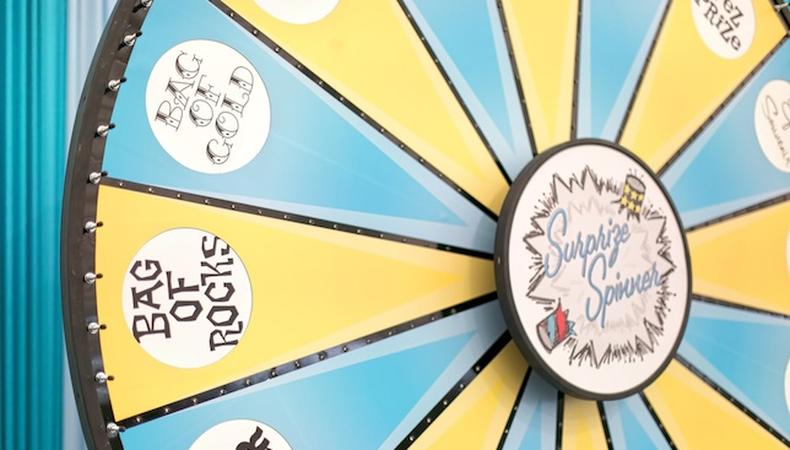 Come on down (to St. Lucia)! In today's casting roundup, a new competition game show is looking for contestants to head to the Virgin Islands for an opportunity to win cash prizes. There are also background roles available for child actors in the upcoming Marvel sequel film "Ant-Man in the Wasp," as well as roles in online promos and a feature film.
COMPETITION GAME SHOW
Legal U.S. residents aged 21 and older are needed as contestants on a new game show. Contestants must be comfortable in swimwear, be in good physical shape, and be able to swim. The production shoots Sept. 1–2 in St. Lucia, Virgin Islands (travel days Aug. 30 and Sept. 3). Roundtrip airfare and an all-inclusive hotel will be provided to all contestants, with an opportunity to win cash prizes. Apply here!
"ANT-MAN AND THE WASP"
Casting is underway for background roles in the upcoming Marvel film "Ant-Man and the Wasp," a sequel to the hit 2015 film "Ant-Man," starring Paul Rudd and Evangeline Lilly. Young male and female talent ages 9–10 are needed to portray school kids in the film. The production will shoot Aug. 5 and 7 in Atlanta, GA. Some pay will be provided. Apply here!
"THE CULT OF FICTION"
The Cult of Fiction, a media website, is currently seeking talent to be featured in several different online promos and online commercials. A male actor and a female actor, both ages 18–40, are sought to be spokespeople for the promos. The production shoots early Aug. in Phoenix, AZ. Pay is $300 per day with meals, travel, and any other possible location expenses provided. Apply here!
"MERCY STREET RESCUE IN THE HOLY LAND"
"Mercy Street Rescue in the Holy Land," a feature film project aiming to bring hope, awareness, and more opportunities to orphans and those in need, is currently casting. Male and female talent ages 18–90 are needed for several lead, supporting, and day player roles, including the lead roles of Justine, Liza, and Eliot. There are also roles available for child actors aged 3 and older, as well as for real musicians aged 7 and older. The film rehearses in the fall and shoots Nov. and Dec. in and around Chicago and Elgin/Northern Illinois. Cast must be able to commute to the area (travel expenses not provided). A small stipend and meals will be provided to full day actors. Apply here!
Want to see even more gigs? We've got 'em in our Backstage casting calls!