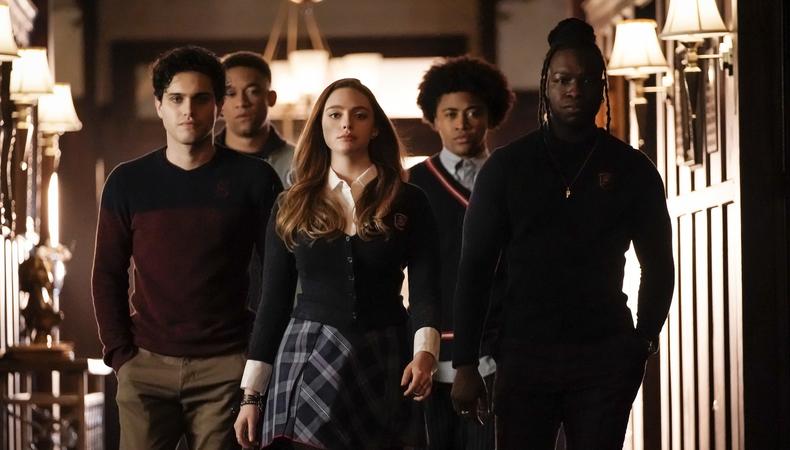 In today's casting roundup, the CW series "Legacies" is looking for actors to play werewolves in background roles. Plus, head to Australia for a series of travel brand commercials, Celebrity Cruises needs performers onboard their fleets, and a new web series is casting a key supporting role.
"LEGACIES"
The CW series "Legacies," starring Danielle Rose Russell and Archie L. Winston, is seeking actors for background roles. Talent, aged 18–30, is wanted to portray Salvatore werewolves. Filming will take place on Sept. 5 in Conyers, Georgia. Pay is $75 for eight hours of work. Apply here!
FEATURED EXTRAS IN TV COMMERCIAL
A real-life couple, aged 35–65, is wanted for featured background roles in a series of TV commercials for a well-known travel brand. Filming will take place on Sept. 4–5 in rural Victoria, Australia. Pay is $1,000 per person with all travel, food, and accommodations provided. Apply here!
CELEBRITY CRUISES, NY OPEN CALLS FOR SINGERS & DANCERS
Celebrity Cruises Entertainment is seeking performers for productions onboard its ship fleet. Vocalists, singer-dancers, and dancers, aged 18–35, with strong training in a variety of techniques are wanted to audition at this time. An open casting call will be held on Sept. 10 and 12 in New York City. Rehearsals will take place in North Miami, Florida. Pay is $600–$1,000 per week minimum for vocalists and singer-dancers, depending on the role, and $2,383 per month minimum for dancers. Apply here!
"GREEN CARD: A LOVE STORY"
Join the cast of "Green Card: A Love Story," a five-episode webseries. A black female actor, aged 25–45, is sought to play a key supporting role. Excellent comedic timing is required. Rehearsals and filming will take place in Brooklyn, NYC. Pay is $100 per day. Apply here!