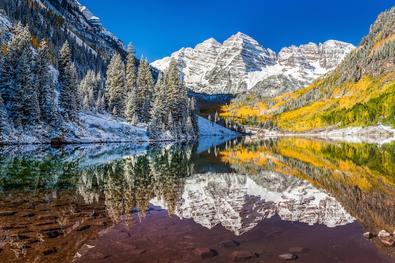 There are opportunities all over the U.S. for our working actors! Check out these four below!
THIN AIR THEATRE COMPANY
Actors, singers, dancers, and stage managers are being sought for this Colorado-based theater company's upcoming season, which is set to include productions of "Pippin," "Foreigner," "Cripple Creepshow," and "Darling of the Donkey Derby." These are paid roles with food and housing stipends added.
"LAND OF NOD"
Twelve actors, lead and supporting, will be cast for this fantasy feature film shooting out of Orlando, Florida. "Land of Nod" follows a dying mother who must reveal a mythical secret to her children before it's too late. Pay for all roles is yet to be determined.
"THE FANTASTICKS"
Auditions for future replacements in this legendary Off-Broadway production are Feb. 26 in New York City. Eight roles under the Equity Off-Broadway contract are currently up for grabs!
"PERSON OF INTEREST"
Grant Wilfley Casting is seeking a caucasian male to play a photo double for an upcoming episode of the CBS show, shooting Jan. 29 in Long Island City, Queens. Professional pay will be provided.
Inspired by this post? Check out more of our audition listings!