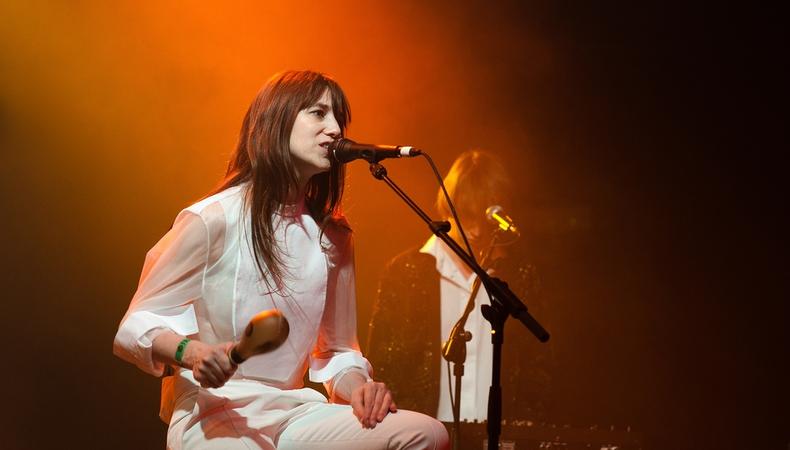 Heaven can wait, but the gigs in today's casting roundup cannot! The French actor-singer Charlotte Gainsbourg is currently casting her next music video and is seeking a wide variety of trans talent in New York City to be featured. Plus, a true crime docu-series is seeking non-speaking leads and background, a short film about recurring nightmares is casting in New Jersey, and a shaving home delivery service is filming an ad and looking for a variety of talent to shave on camera.
CHARLOTTE GAINSBOURG MUSIC VIDEO
Join an upcoming music video from Charlotte Gainsbourg in a background role. The singer is currently seeking transgender talent, aged 15 and older, from all background and styles for a street shoot. The video will shoot March 12 or 13 in NYC. Pay is $175 per day. Apply here!
TRUE CRIME SERIES
A docu-series following true crime stories in America is seeking lead and background talent for non-speaking roles. A female actor, aged 16–21, is wanted to play the younger version of the principal character, the daughter of a criminal. Talent must be around 6' tall and be tan with long, straight, brown hair. There is also a supporting role available for a young male actor, aged 6–7, as well as several background roles for talent, aged 8 and older, including school children and general background. The series shoots the week of March 12 in Stamford, Connecticut, for one or two days. Pay is $150 per day or based on experience. Apply here!
"DARKNESS DEEPER"
Casting is underway for "Darkness Deeper," a short film about a woman having recurring nightmares about her abusive father. A female actor, aged 25–40, is sought to play the dual role of Judy and Shrimp. Topless nudity for a sex scene is required for the role. There are also two supporting roles available for talent, aged 25–65. "Darkness Deeper" shoots in April in Rockaway, New Jersey. Pay is $300 per day for the lead role, plus travel and meals, and $100 per day for supporting roles. Apply here!
SHAVING HOME DELIVERY SERVICE
Clean-shaven men, men with bushy beards, women willing to shave on camera, Latino men, and real couples are wanted for a shaving home delivery service commercial. Talent, aged 23–35, is sought. Shoot dates are TBD, based on actor availability, in Burbank, California. Pay is $125. Apply here!
Want to see even more gigs? We've got 'em in our Backstage casting calls!