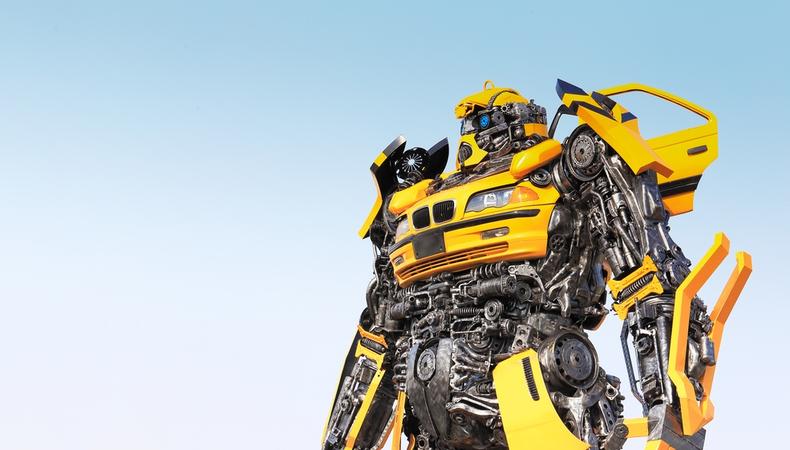 No sacrifice is too great in the service of freedom, or, at the very least, a great acting gig! In today's roundup, voice Optimus Prime or Megatron at Universal Studios in California. Plus, sing and dance aboard the Polar Express this holiday season, share your bad dating experiences on camera for Buzzfeed, or play the girlfriends of Latino pop artists in a music video.
TRANSFORMERS VOICE, UNIVERSAL STUDIOS
Universal Studios Hollywood is currently seeking vocal talent to portray the Transformers Optimus Prime and Megatron. Talent, aged 18 and older, is wanted for the gig. Training will begin in late July or early August. Ongoing seasonal roles will be based in Los Angeles. Professional pay will be provided. Apply here!
"THE POLAR EXPRESS" TRAIN RIDE (2018)
Join the cast of "The Polar Express," a live, theatrical, and immersive production based on the Warner Bros. film of the same name. The production will feature live singers and actors in a performance aboard a slow-moving train. High-energy, outgoing, and personable talent, aged 20–45, is wanted to play the conductor, a hobo, and various ensemble members. Light dancing is required. There will be an open casting call on July 30 in New York City. Rehearsals will take place from Oct. 31–Nov. 4 and the show runs from Nov. 15–Dec. 30 in Whippany, New Jersey. There will be no performances on Thanksgiving or Christmas. Talent will be paid $5,040. Transportation to and from Midtown Manhattan, New York will be provided. Apply here!
BUZZFEED'S "I GOT GHOSTED AFTER ONE DATE"
Talent, aged 21–35, who has been ghosted after one date is wanted to share their experiences on camera for Buzzfeed. The video will shoot on dates TBD at the Buzzfeed office in NYC. Pay is TBD. Apply here!
LATINO POP MUSIC VIDEO
Casting is currently underway for two lead female roles in a music video featuring two popular Latino pop artists. A blonde actor and a brunette model, both aged 20–25, are wanted to play girlfriends of the artists. Talent must be comfortable with minor intimate interaction, including hugging and kissing. The video will shoot on July 15 in Marina del Rey, California. Pay is $800, with meals provided. Apply here!
Want to see even more gigs? We've got 'em in our Backstage casting calls!