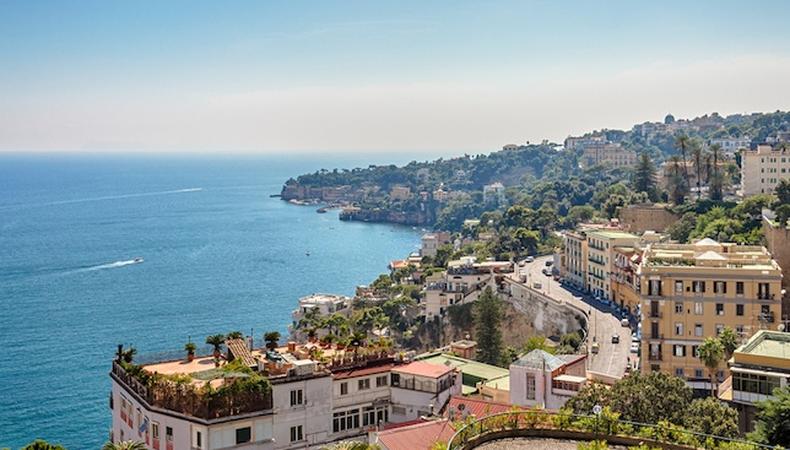 Young actors, now is your chance to shine! The upcoming HBO series "My Brilliant Friend," based on the Elena Ferrante novel, is seeking two female actors who are fluent in Italian and Neapolitan dialect to star. There are also opportunities for a body double for a young male actor, a spokesperson in a commercial, and several roles for actors and musicians in a feature film detailing one of the most exciting, influential, and controversial periods in modern history!
"MY BRILLIANT FRIEND" - HBO
Young, female actors fluent in Italian and Neapolitan dialect are needed for the lead roles in HBO's upcoming series "My Brilliant Friend." The show will be based on the novel of the same name, by Elena Ferrante, about two friends growing up in post-war Italy. Two female actors, aged 13–18, are sought to play Elena and Lila. The series will shoot Jan.–June 2018 in Naples, Italy. Pay is $3500 per week with travel, accommodation, and work visa costs covered by the production. Apply here!
STRONG FEMALE SPOKESPERSON NEEDED
Strong ladies, a commercial needs you to be their spokesperson. The production is seeking a female actor, aged 25–42, from New York, Chicago, Philadelphia, Atlanta, or Los Angeles for the role. Teleprompter and/or ear prompter proficiency is a plus but not a necessity. The commercial will shoot over one or two days Sept. 18–22. Pay is $3,000 and up, depending on usage. Apply here!
SAG COMMERCIAL, VERIZON
A Caucasian boy, aged 10–16, and 5'0"–5'3"/105–130 lbs is needed to play a body double in a Verizon SAG commercial. Talent must be able to ride a bicycle. Fittings will take place on select dates from Aug. 28–Sept. 6 (talent must be available for two fittings). Shooting will take place Aug. 30–Sept. 12 in New Jersey. Pay is $403.01 per work date under union stand-in rate. Apply here!
"1969"
"1969," an upcoming motion picture detailing the late 1960s and the years that followed, is currently seeking talent for a variety of roles. Male and female talent, aged 18 and older, are needed for principal actor roles, musicians (should have experience and/or training in rock, folk-rock, country, blues, Motown, musical theatre/jazz, Native American/Amerindian, Indian/South Asian, or classical music), and featured actors. The film will shoot in numerous locations in North America and Europe from late 2017 through early summer 2018. Commitment for cast members varies greatly and will be dependent on the role. A stipend will be provided, plus profit sharing (including residuals) for all actors and musicians. Apply here!
Want to see even more gigs? We've got 'em in our Backstage casting calls!