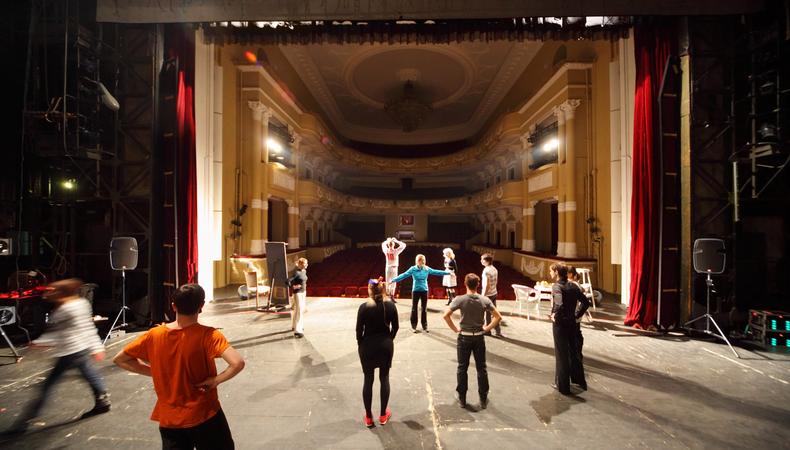 It's the music of something beginning in today's casting roundup! A Philadelphia production of the hit Ahrens and Flaherty musical "Ragtime" is casting three principal roles. Plus, an indie thriller feature, a new television show seeking Latinx actors, and a short film are all casting major roles.
"RAGTIME"
Arden Theatre Company in Philadelphia, Pennsylvania, is seeking Equity and non-Equity submissions for three roles in its upcoming production of "Ragtime." Talent, aged 18 and older, is wanted for the roles of Coalhouse Walker Jr., Sarah, and Tateh. Rehearsals will begin on Aug. 20, previews will begin Sept. 19 and the show will run from Sept. 25–Oct. 20 with a possible extension through Oct. 27. Pay is $873 per week. Apply here!
"MILLION ACTS"
Join the cast of "Million Acts," an independent thriller feature film. Talent, aged 19–50, is wanted for several lead and supporting roles, including the role of Emily, a local restaurant waitress who is helping to raise her four cousins. The film is also seeking a production manager, an assistant director, a gaffer, production assistants, and more, aged 19–45. There will be an audition by appointment on June 28 in San Francisco, California. Rehearsals and filming will take place in early July through August in San Francisco, Daly City, San Jose, Santa Cruz, and Los Gatos. Pay is $100 per day. Apply here!
LATINO/A ACTORS FOR A NEW TV SHOW
Latinx actors, aged 18 and older, are currently wanted for a new television show filming this summer in Atlanta, Georgia. Production will run through August. Pay is $400 for lead roles and $250 for supporting roles. Apply here!
"LIFE ON PAUSE"
Join the cast of "Life on Pause," a short film about a daydreaming, accident-prone, 1980s-era wedding videographer who is still infatuated with his college crush. A male actor, aged 21–35, is wanted to play the lead role of Adam. The ideal actor should have excellent comedic timing and expressiveness. There are also several other lead and supporting roles for talent, aged 21–65. Rehearsals will take place prior to filming, which will be Aug. 9–11 in Central New Jersey. Lead roles pay $150 per day and supporting roles pay $100 per day with meals and transportation provided for all. Apply here!