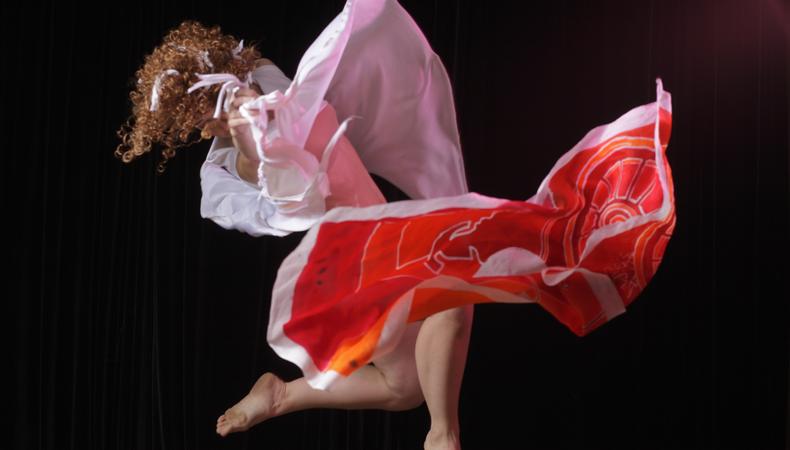 In "Saharava: A Ritualized Dance-Opera," director-choreographer Andre Megerdichian and composer Fahad Siadat combine inventive choreography, Eastern-flavored music, and characters from the tarot to depict the life, death, and rebirth of a young Everywoman they call the Fool.

Megerdician's precise and inventive dances evoke wonder, desire, and terror in us, even though we often have only a vague idea about what's going on in the bare-bones "story." Siadat's lyrics, composed mainly of open vowels and non-English syllables, are of no narrative use, but his hypnotic melodies occasionally rise to moments of droning beauty. Fortunately, the program lists the piece's "chapters," enabling us to follow the plot, such as it is.

Mary Madsen's graceful and passionate dancing makes her simply electric as the Fool. Derek Lockwood's flowing togalike costumes give the show a timeless air. Those looking to the Fringe for unique, nontraditional theater need look no further than the frequently spellbinding "Saharava."

Self-presented as part of the New York International Fringe Festival at Theatre 80, 80 St. Marks Place, NYC. Aug. 10–24. Remaining performances: Sun., Aug. 12, 1 p.m.; Tue., Aug. 14, 2:30 p.m.; Wed., Aug. 15, 7:45 p.m.; Fri., Aug. 24, 7:15 p.m. (866) 468-7619 or www.fringenyc.org.