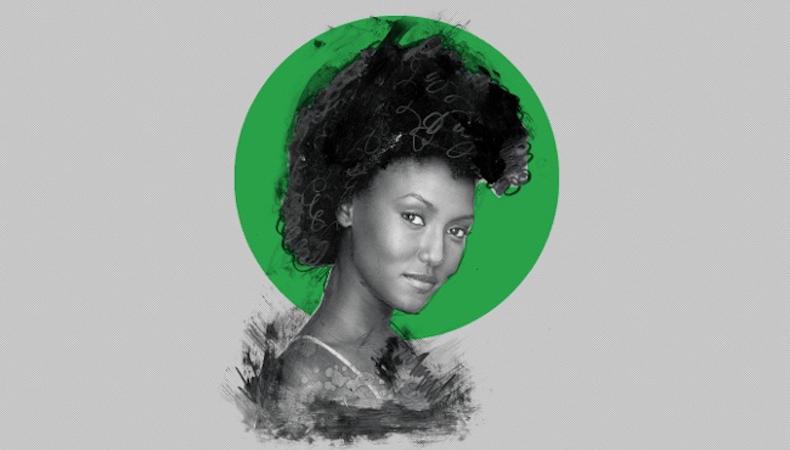 Jade Eshete is a prime example of an "overnight success" who spent years honing her craft. Her major entry is the quirky sci-fi comedy "Dirk Gently's Holistic Detective Agency," but she has been making it as a professional since 2012, with many stage credits to her name. Heading into Season 2, we spoke with the Brooklyn native about how she grounds her performance despite all the kookiness around her, and her most surreal moment working on the show.
You started in musical theater. What was your go-to audition song?
It's still my go-to: "Sunday Morning" by Maroon 5, because it can be done so many ways—jazzy or a pop song. It's a personality song to show [casting directors] about yourself.
The style of 'Dirk Gently' combines sci-fi, fantasy, and a strange comic reality. How do you approach acting in a show that's so peculiar in tone?
I think [creator] Max [Landis] does a great job of helping to ground these people in this world because of who they are and how they interact. Look at [my character,] Farah: Yes, it is set in this world of body-swapping and time travel, but she's really just trying to find this girl who means so much to her, trying desperately to save the day. I think that's something that everyone can relate to. At the core, the show is about the failures, the weirdoes, the screwups… and how they try to do better.
The TV version of the series is vastly different from the book in terms of plot. Were you familiar with author Douglas Adams' writing before you were cast, and do you prefer to know the source material before diving into an audition?
I was not personally familiar with Douglas Adams and his writing; this was my introduction to his world. But I think it was helpful for me not coming to it with any preconceived ideas or expectations. It has worked against me [in the past] where I have loved the material or characters so much, I put too much pressure on myself to live up to it.
What was your most memorable survival job before earning a living as an actor?
Before 2012, I was a structural engineer for a few years and then transitioned into acting, so there were a couple of survival jobs sandwiched in there. I was a server and hostess at the Smith right up until I got "Dirk." In fact, I had to get my last few shifts covered so I could fly to Vancouver for the final screen test!
That must have been a good final audition, then. What advice can you give for nailing an audition?
I don't think I ever walk out thinking, I nailed that. I can say for that final audition [for "Dirk"], I remember leaving and feeling really, really proud of myself for what I put down in the room. I left it all on the floor. Sometimes you beat yourself up [after an audition], thinking, I really should have done this or that. But I remember being malleable in the room...and thinking, You didn't crumble under the pressure. You maintained your artistic sensibilities. That's all you can ever ask.
What's been the most unexpected part of working on the show?
Comic Cons. It is a lot. We have done two in San Diego and we're heading into our first New York Comic Con. You roll up, and people are walking up to you… dressed as you! It's really intense.
Check out Backstage's TV audition listings!