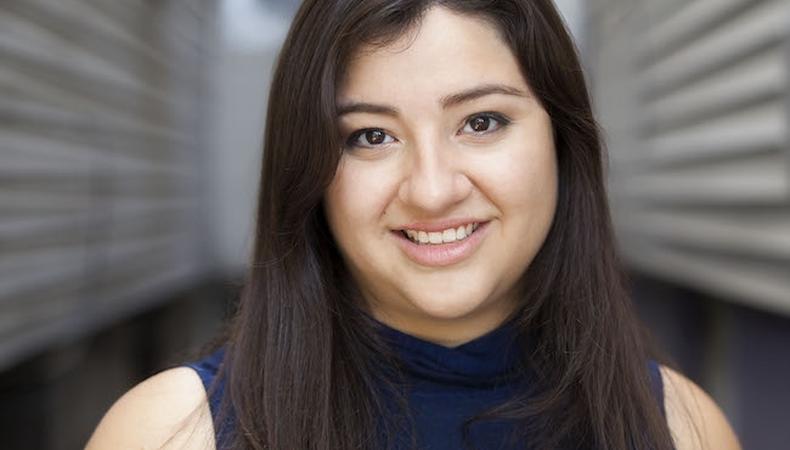 By scrolling through Backstage's New York audition listings, Constanza Villanueva booked a gig in a brand-new piece at the Manhattan Repertory Theatre.
The gig stood out.
"[The job] required a 19-year-old Puerto Rican nun. I had heard of the Manhattan Repertory Theatre and that they showcased a lot of new work, so when I saw it was their production, I was really excited to apply."
The role was a reconciliation.
"I have family in Puerto Rico, so I knew how exciting it could be playing someone with so much energy. It was also interesting to contrast that with the fact that she is a nun, so I had to find a happy medium in which I could play all these wonderful qualities in a person who has to follow certain rules of behavior."
On the thrill of doing new work.
"Being involved in the process of developing new work is very exciting to me. I get to say those words for the first time and create a three-dimensional character out of the work of the playwright."
The audition was straightforward.
"I auditioned for Ken Wolf, who is the co-founder of the Manhattan Repertory Theatre and also directed the play. He held a very relaxed audition that made me feel confident in the room. I did a contemporary monologue for him, and then we had a quick chat about it. He seemed pleased with it. I got an email from him a couple of days later inviting me to do the play."
Backstage keeps her up to speed.
"I make sure I don't let more than a couple of days go by without scanning through the New York City auditions section. It's a very convenient tool, especially for actors who are just starting their careers. I find all kinds of calls in there, from student films to web series, from background work to feature films, from print modeling to classical plays. You get pretty much the whole spectrum in one place, which makes it really easy for me to be aware of what's happening in NYC."
You never know where a Backstage casting notice can take you.
"I try to have a complete profile, with links, pictures, a résumé, and a reel to make my work more accessible for the people doing the casting. Create your personalized searches with the filters and get notifications. But also, just go through every page and apply for everything that interests you, even if it's not a role that you think is your type. You might be what they're looking for."
Everything you are is what you bring to the work.
"I am based in Brooklyn. My main advice would to be to be disciplined, diligent, and patient. Keep yourself busy. Be aware of what's playing. Go to all kinds of theater, go to the movies, watch documentaries. Build up an arsenal of references, read, go to museums. Do anything that interests you that will further your cultural and emotional baggage, which is, after all, what you bring to the work."
To see your success story in print, tweet @Backstage using the hashtag #IGotCast.
And if you haven't yet been cast, check out our audition listings!