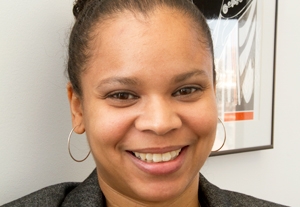 When looking for a manager, you should seek out someone reputable and definitely get a referral. Do your research and find out with whom the potential manager has worked, because managers are not part of a union and do not have to follow guidelines. Make sure you know what the manager has done and if the clients have had great experiences. Sometimes you can get unreliable managers or people who don't really have a background in management, so you have to be careful.

You should also have an understanding of the differences between an agent and a manager. An agent procures employment for the talent; the manager isn't allowed to procure work for talent because he or she is not licensed by the state where an agent is. A manager's responsibilities include organizing the client's time, dealing with agents, attorneys, publicists, and accountants, and connecting them with people who can advance their careers.
Another important factor in picking a manager is knowing when you really need one. You have to have something to manage. If you're only focusing on one part of your career and you're just starting out, you don't need more than an agent. But if your career starts picking up and you have a hectic schedule, then you might need a manager to organize your time and steer you to the right projects. Remember, you have to pay your manager and your agent a percentage of your income, so you want to make sure you find the right team, one that will provide you with great opportunities. Some managers are well-connected, which can lead to other opportunities for the talent.
Watch this video for more differences between agents and managers:
We deal with a small number of managers who are reputable and responsible. So if you have an agent, he or she might be a good source for finding a trustworthy manager. If a client comes to us looking for a manager, we don't recommend a specific person, but we do try to see who is being considered and try to figure out who is the best person. We don't want our client with somebody who isn't a good fit. There has to be good communication between the agent and the manager to have a strong team. We would like to be part of the decision of who is chosen, but we don't necessarily have to be—we just want to look out for our client's best interest.

A manager and an agent can work well together for you. If a manager has a lead for an interesting project or has a connection with some of the people involved, the manager can speak with your agent, and they can work it from both angles to try to get you the job.
Inspired by this post? Check out our audition listings!
Toronto native Fatima Wilson began her career casting commercials, music videos, and print. In 2007, she brought her expertise stateside, joining Bloc Talent Agency's Los Angeles staff. Shortly thereafter, Wilson was commissioned to move to New York, where she heads the commercial and dance departments.