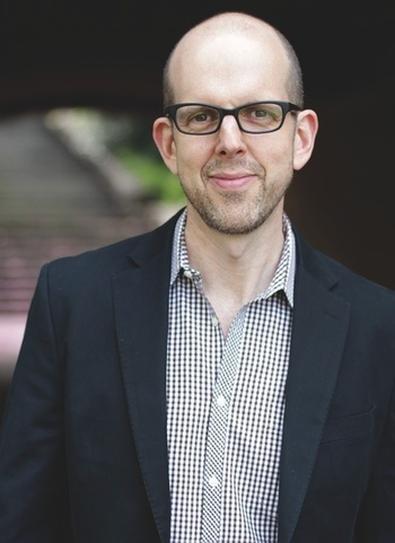 I can't be the first person to say this, but as far as I'm concerned, New York is the theater capital of the world. One could argue for London, or Chicago, but when it comes down to it, what with Broadway, Off-Broadway, and the big NYC nonprofits—not to mention auditions for the majority of the country's regional theaters—New York wins, hands down. The opportunities for actors are endless: auditions, developmental readings, workshops, classes, even singing for someone at the BMI Workshop. This is where you get to be a part of a project as it's being developed. I daresay a good portion of the people who create theater are creating it here.
Because a lot of the talent congregates here, there's a lot of inspiration here. There's also access to top-notch training, great research, and excellent theatergoing. And we're only addressing the theater angle. It bears mentioning that there's a huge TV and film business too.
For me, living in New York City was never a question. I grew up in New Jersey and took classes in New York as a teenager, so I had a real experience of New York before I even went to college at Northwestern. Upon graduation, only two or three of us acting majors moved to New York. There was a big migration to L.A., and the rest mostly stayed in Chicago. I think New York intimidated people back then, but I never doubted that it was where I wanted to be. I was always interested in musical theater, and if you're interested in musical theater, the choice between New York and L.A. is an obvious one.
I was fortunate to be working on Broadway early in my career, and I have to say, the experience of being in that community is deep and rewarding. This may sound corny, but it feels like you are at the source of all things "theater." There's this deep feeling of camaraderie and joy and partnership, that you're all there together to deliver to the world the best theater possible. That's really exciting for a theater artist.
And can I just say, being an actor in New York is really fun, socially. I can't walk through midtown without running into 10 to 15 people that I know (and love). And don't even get me started about auditions. They're like mini parties. I just want to sit in the waiting room all day, catching up with people.
In the '90s, after having done a string of Broadway shows, I thought, OK, I've done that. Now what? So I went to L.A., and I was shocked by how different my experience of life was. When you step out the door in New York, you are swept up in its current, and your life just magically appears. In L.A., if you don't generate it, nothing happens. So I spent three years in L.A., working on camera, and honestly, the work wasn't particularly fun or fulfilling.
I realized that I'd been spoiled by the theater—and the amazing energy of New York. If you're going to be an actor, a career in theater, I think, delivers the most rewarding experience. And if you're going to do theater, the place to do it is New York.
Actor-composer Jeff Blumenkrantz can be seen Off-Broadway in "Murder for Two" at Second Stage Uptown.