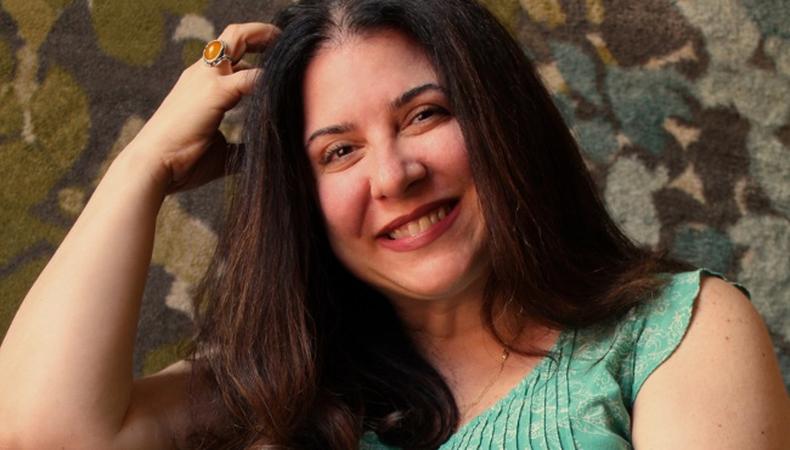 As founder and director of Lucille DiCampli Artist Representation, DiCampli supports choreographers, directors, and artists across film, TV, music, and theater with organized showcases, guidance, and an established network. Her latest event, shown Sept. 19 at the citizenM Hotel in New York City, included six dance pieces choreographed by Ljuba Castot, Jim Cooney, Carlos Neto, Neil Schwartz, Wes Veldink, and Brooke Wendle.
Can you tell us about the idea behind the "Six LDC Choreographers" collaboration?
I feel like in New York City it's very much about traditional choreographers, and for me, my job as an agent is to try to connect the right artists to the right projects. I feel like there's an artistic need, I guess. It's the same names over and over again doing shows just because they have the credit, and I'm trying to break through and to really push the choreographers who have strong voices and are relevant to what's happening. There aren't many opportunities to look at choreography. I just want to give them an opportunity to do what they do, to not have to listen to anyone. I find that when choreographers are given the freedom, creatively, that's what they'll come up with.
What motivates you to work with other choreographers?
This just goes to show you where choreography is at in the business: If you watch the Academy Awards, there is no choreography award in film. It took years and years for the MTV Awards to acknowledge, on camera, the best choreography. It's such an underrecognized profession and yet, any film, any commercial, or any television show or Broadway show that has big dance [sequences], it's usually what drives the story. So what motivates me to do what I do is, of course, to have the ability to connect the right people to the right projects. Also, in general, there aren't enough of us saying, "Hey, we need more recognition [and] visibility for these artists."
What do you look for when selecting dancers or choreographers?
What I wanted to present [in my most recent showcase] was a variety of styles and stories so that people would understand that, as an agency, I could connect them to people who go outside the traditional. What motivated me to choose those choreographers is that I thought it was a perfect mix of styles. I look at work, and if I feel something inside and if the person has a strong voice with their movement and…if it's unique and it's their own and it's authentic—when I find authenticity is when I'm psyched to work with an artist.
What advice do you have for a dancer or a choreographer who is trying to make it in New York City?
Hold on to the vision and your passion, and don't allow setbacks to define your career. There will be a lot of rejection; there will be a lot of nos before a yes, but if this is really what you want to do, there's no way around it—you have to stick to your goals and keep going. There are so many people who are talented, but just give up. They come to New York and say, "I'll try it for six months." That's not trying it! Who does anything in six months? Trying it is really going for it and not taking no for an answer, and if this person says no right now, keep creating! Create reels, present at any showcase or workshop that you can. Do what you do; that's what makes you who you are, not whether or not you have a job that's paying you a million dollars. If you choreograph, you're a choreographer. If you dance, you're a dancer. Do what you do, keep it living.
Check out Backstage's dance audition listings!