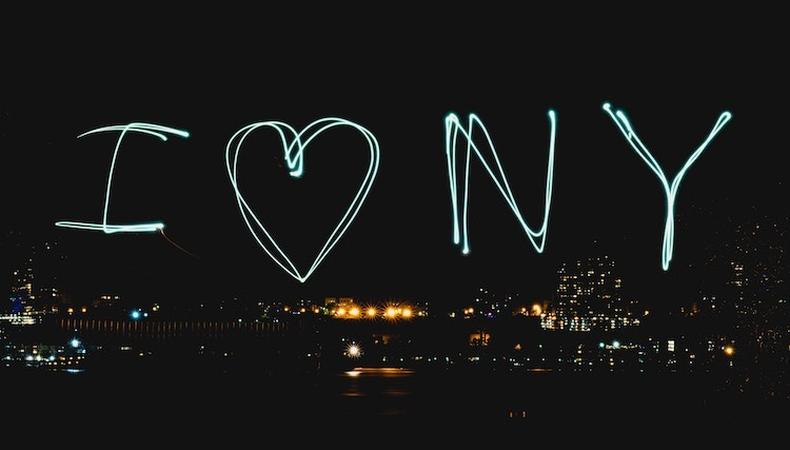 Women on the hunt for their latest artistic endeavor should look no further than the Big Apple. The Mayor's Office of New York City is planning to implement a series of initiatives created to address gender inequity in film and theater, both on and off screen and stage. The MOME Women's Fund for Film and Theatre, as it's called, will "provide funding at strategic moments to help the applicants shepherd their projects to successful completion," according to the initiative's website. One of the highlights? A $5 million fund to provide grants to film and theater projects for and about women.
"It's incredibly discouraging that while women comprise 52 percent of the city's population, less than 10 percent of the top-grossing films are directed by women," said the Office's Commissioner, Julie Menin. "I hope that our efforts pave the way for others to follow suit, and look forward to seeing these initiatives make a substantive impact on filmed entertainment in New York City."
Entertainment industry hopefuls should take note, as other offerings include pitching workshops for female filmmakers as well as a film financing conference for creators seeking funding, a new five-episode programming block on NYC's channel 25 dedicated to showcasing women and their perspectives, and a screenwriting contest for city-based scribes to broadcast a series of their creation "by, for, or about women rooted in NYC's five boroughs" on the same channel.
With USC's Annenberg School for Journalism and Communication releasing a study in February of 2016 that says only 33.5 percent of speaking characters in films are women, and an even bleaker statistic of just 15.2 percent of all directors and 28.9 percent of writers across both television and film being women, it's clear that folks are ready for change. Paired with the industry still adjusting in the wake of the #MeToo and Time's Up movements, pushes for gender inclusivity seem to be becoming commonplace.
"As we grow our entertainment industry, it is only logical to make sure our women and girls have the skills they need to fill these jobs," said First Lady Chirlane McCray, Honorary Chair of the Commission on Gender Equity and wife to New York City Mayor, Bill de Blasio. "We will encourage more women to follow their dreams of working in the entertainment industry and give them the tools to do so."
While the submission dates for the grants have yet to be released, you can find out more about these upcoming opportunities by signing up for updates here.
NEXT STEP: How to Become a Film Director