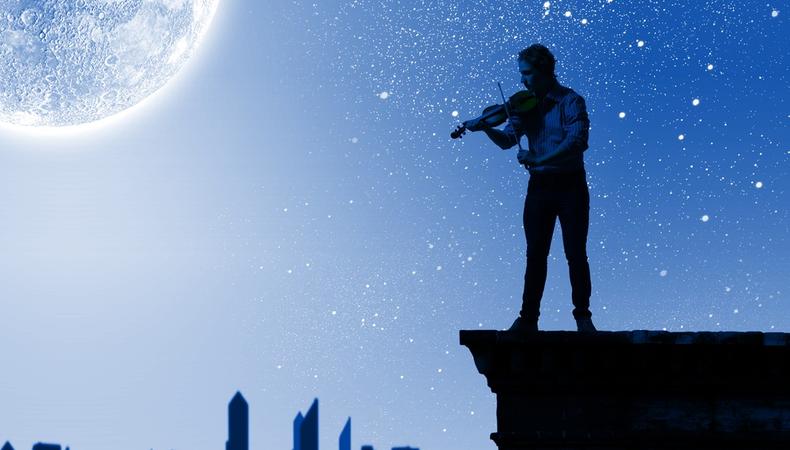 Here's something to think and drink about, New Yorkers: "Fidler Afn Dakh," the upcoming Joel Grey-directed Yiddish production of "Fiddler on the Roof," is casting understudies, ensemble members, and supporting characters. Plus, a hip-hop musical is filling lead roles, and Monster Jam is looking for personable hosts for its 2019 tours.
"FIDLER AFN DAKH/FIDDLER ON THE ROOF," ECC
"Fidler Afn Dakh," the upcoming Joel Grey-directed Yiddish production of "Fiddler on the Roof" is now casting Equity singers and dancers. Talent, aged 18 and older, is wanted to play multiple characters and possibly fill principal understudy roles or to join the ensemble. Additionally, the roles of Grandma Tzeital, Fruma-Sarah, and Motel's mother, Shandel, are available. There will be Equity Chorus Calls on April 4–5 in New York City. Rehearsals will begin June 4 and performances will run July 4–Aug. 26 at Off-Broadway's Safra Hall at the Museum of Jewish Heritage. Pay is $445 per week, with an AEA contract TBD. Apply here!
"HIP HOP HIGH - THE MUSICAL®"
Casting is currently underway for "Hip Hop High - The Musical®," a modern-day musical that centers on Drew, a three-time city dance champion who witnesses a robbery and murder by fellow students in his new school. Talent, aged 16–60, is sought for multiple roles, including the lead role of Drew. Ability to dance, sing, and rap are required for several roles. Casting will be by appointment, dates currently TBD. "Hip Hop High" rehearses May 14–July 9 and performs July 10–15 in NYC. Pay is $150–$350, depending on the role. Apply here!
MONSTER JAM HOST AUDITIONS
Monster Jam is seeking male and female talent with youthful, athletic appearances to be hosts and emcees in its 2019 tours. Talent, aged 18–35, who are comfortable delivering play-by-play commentary, conducting on-camera interviews, and interacting with families and fans during live events are wanted for the gig. There will be open casting calls on select dates from April 15–May 4 in Orlando, Florida, Chicago, Illinois, Los Angeles, Las Vegas, Nevada, and NYC. Rehearsals begin in the fall and tours run early January through late May 2019. Pay is $1,200 per week, with health benefits included in contracts. Apply here!
Check out Backstage's New York City audition listings!