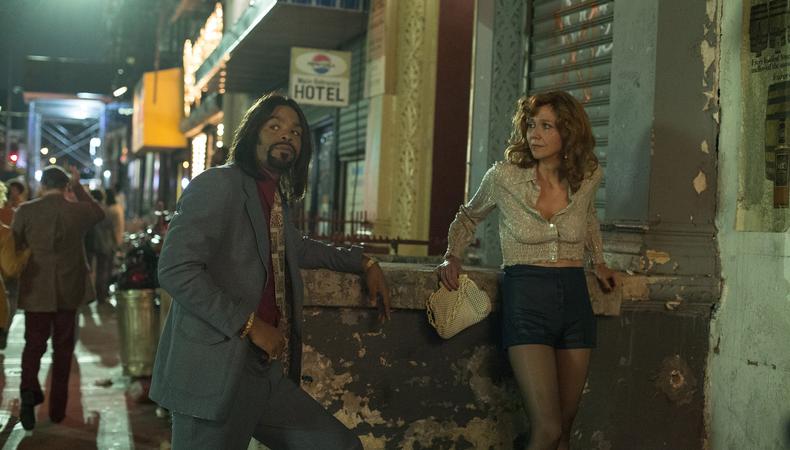 Throw it back to the 1970s as an extra on HBO's "The Deuce," which is now casting for its upcoming second season. Plus, play the principal role in a play about one person's attempt to cure their OCD with psychedelics, or join a live action-animation hybrid about a cynic who finds his childhood pal in the real world.
HBO's "THE DEUCE"
HBO's "The Deuce," starring James Franco and Maggie Gyllenhaal, is now casting background actors for its second season. Male and female talent, aged 18–40, is wanted to portray 1970s disco club attendees, gay bar patrons, punks, and artsy types. Actors must be comfortable working around atmospheric smoke. Men should have some length to their hair and women should have hair appropriate for the era—no braids, dreadlocks, modern cuts, etc. Background will work multiple dates TBD between February and August in the New York City area. Pay will be provided. Apply here!
"THE MUSHROOM CURE"
"The Mushroom Cure," a solo play chronicling one person's attempt to cure their severe obsessive-compulsive disorder with psychedelics, is seeking an actor to play the lead. A male or female actor, aged 26–43, is wanted to play the lead character, currently named Adam for writer-performer Adam Strauss, who reads a scientific study showing hallucinogenic mushrooms may cure OCD. Rehearsal will start in mid. February in NYC, with the actor taking over for Strauss sometime in mid to late March. Pay is $300 for rehearsal, plus $100 minimum per show. Apply here!
"INBETWEEN"
Join "Inbetween," a 20-minute live action-animation hybrid film about a cynic who moves to a remote forest only to have his life flipped around when he discovers his childhood cartoon creation in the real world. A male actor, aged 18–21, is wanted to play the lead role of Wesley. There are also two roles available for talent, aged 16–28, to play Bubby and Tracy, Wesley's cartoon pals. The two roles will primarily use voice acting, but physical acting for post-production and animation references will also be used. There will be auditions by appointment Feb. 17–18 in NYC. "Inbetween" rehearses in spring 2018 and begins shooting in June. Pay is TBD, with meals and transportation provided. Apply here!
Check out Backstage's New York City audition listings!