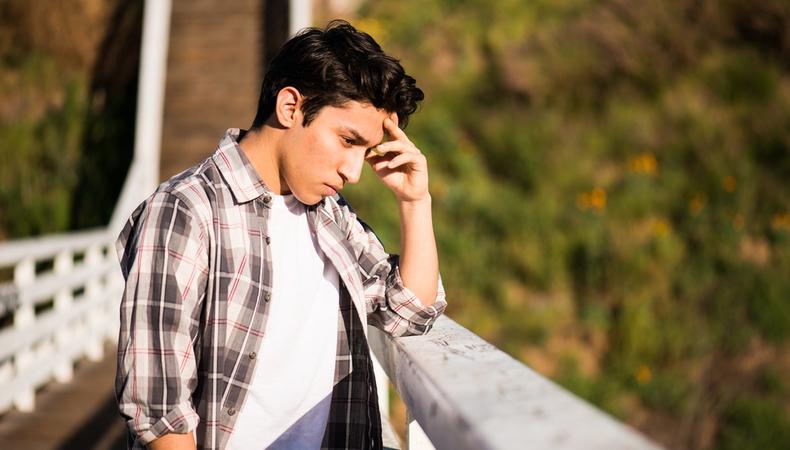 Take a break from the grind of your week to apply for one of the great gigs in today's roundup, New Yorkers! A short student film about an unexpected family reunion is shooting next month and needs a group of male actors to fill out the principal cast. There are also roles available in a meta play about a playwright who comes face to face with her creation, and a pilot about a gifted teen girl.
"JAY MEETS HIS FATHER"
Casting is underway for "Jay Meets His Father," a short student film about a group of four friends who go out to Flushing, New York when one is contacted by his estranged father to meet him after 18 years. Male talent, aged 18–25, is wanted to play the four roles, including the lead role of Jay, a Puerto Rican teen cautious about meeting his father. There will be an audition by appointment on Feb. 25 in New York City. Production will begin in mid-to-late March. Pay is negotiable. Apply here!
"KILL HAMLET"
Join "Kill Hamlet," a Columbia University MFA Playwriting thesis production about a mid-career playwright who comes face to face with her creation and switches worlds with her. A female actor, aged 28–33, is sought to play the lead of Alexandra. Talent must have solid dance experience, with modern, jazz, and hip-hop skills. Butoh or African dance and strong stage combat and/or martial arts is also a plus. There are also several supporting roles for talent, aged 18–57. Many roles also require strong combat skills and movement experience. There will be auditions by appointment on March 3 and 4 in NYC. Rehearsals will begin March 29, with tech May 2–3 and performances May 3–5 at the Signature Theatre in The Ford Studio. Pay, as well as a travel stipend for union actors and $50 contribution to travel for non-union actors, will be provided. Apply here!
"MITTENS"
"Mittens," a pilot about an incredibly gifted teen girl who is challenged to use her abilities for good, is casting a young actor for its lead. A Black female actor, aged 14–20, is sought to play Brie, a tough, street-savvy girl from Chicago, Illinois with an incredible brain. There are also supporting roles available for talent, aged 14–63, including Brie's mother and late father. The pilot will shoot late in Feb.–early March in NYC. Pay is negotiable. Apply here!
Check out Backstage's New York City audition listings!